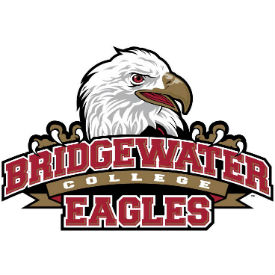 The Salisbury Seagulls scored in the opening minutes of action Sunday afternoon and led the rest of the way to defeat Bridgewater College, 2-0, on day two of the SDMHOTELS.com Seahawk Classic.
The Seagulls made their first shot of the game count. Benjamin Aryeetey sent a cross into the box from the right side and Matt Green headed the ball into the net for a 1-0 Salisbury lead at the 5:22 mark.
Bridgewater had a couple of opportunities to tie the score with good offensive pressure, but Salisbury goalkeeper Drew Spaedeli was up to the task.
Alex Farrington put Bridgewater's first shot on goal at the 17:59 mark but Spaedeli turned the shot away. Less than a minute later, the Eagles had a corner kick but the Seagulls keeper made the save on a header by Adam Weisenborn to keep Bridgewater off the board.
The first half ended with the Seagulls on top 1-0 in an evenly played 45 minutes. The Eagles had a slim 6-5 edge in shots and each team had three shots on goal.
Salisbury added an insurance tally early in the second half when Stephen Poorman's shot from 20 yards out glanced off the hands of Eagles keeper Kevin Morris and into the net, making the score 2-0.
The Eagles were unable to mount an offensive threat against the Seagulls in the second half as they failed to put a shot on goal in the final 45 minutes.
Bridgewater drops to 0-4 on the season and returns to action Wednesday when the Eagles travel to Averett for a5 p.m. contest.