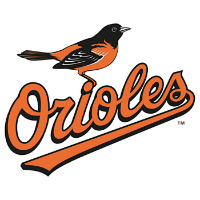 Mike Wright was touched up for five runs in six and a third innings, and the Orioles couldn't get anything going on offense in a 6-1 loss at Kansas City on Sunday.
Wright (1-2, 6.23 ERA) gave up eight hits and struck out four for Baltimore (11-6).
Yordano Ventura (2-0, 2.35 ERA) held the O's to a run on three hits in seven innings, striking out four and walking two.