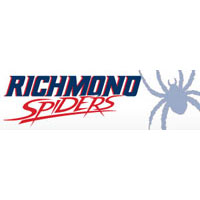 The Richmond Spiders will face off against the Maryland Terrapins in the first game of the 2016 Barclays Center Classic on Nov. 25.
UR joins Maryland, Kansas State and Boston College in the annual holiday tournament in the heart of Brooklyn. The winners and losers of the two matchups on Nov. 25 will then face off against each other on Nov. 26.
The Spiders have performed well in neutral-court tournaments under head coach Chris Mooney. Last year, Richmond played nationally-ranked West Virginia to a one-possession game, and then knocked off No. 14 Cal the next day in the Las Vegas Invitational.
Richmond is 12-6 in neutral court preseason tournament games since 2008, with wins over No. 8 Purdue, No. 13 Florida, No. 14 Cal, Mississippi State, Missouri and Rutgers.
Over the last nine years, Richmond's 13 wins over ranked teams are more than any other Atlantic 10 school over that same stretch.
The Spiders return a trio of excellent seniors in All-Atlantic 10 honoree T.J. Cline, ShawnDre' Jones and Marshall Wood. They were three of Richmond's top four scorers from a team that ranked 40th in the country in offensive efficiency and averaged 76.6 points per game, the highest scoring average since 1980.
Redshirt-sophomore Khwan Fore returns as a lightning quick guard, and the Spiders welcome three outstanding true freshmen in De'Monte Buckingham, Nick Sherod and Grant Golden.
Maryland returns Melo Trimble to a team that finished 27-9 last season and advanced to the NCAA Sweet Sixteen. Richmond is 15-25 all-time against Maryland with the last matchup coming in 1982. The Terrapins were actually Richmond's first home opponent in the Robins Center in 1972.
The Spiders are 1-0 against Boston College (90-68 win in 1954), and have never played Kansas State in basketball.