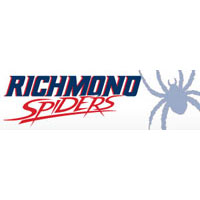 Toughness and fight were on display from the University of Richmond men's basketball team on Saturday evening as the Spiders earned their third straight victory with a 71-67 home victory over Fordham.
Down nine with five minutes remaining, Richmond buckled up defensively and huge plays from redshirt freshman Khwan Fore and senior Trey Davis sparked the Spiders rally en route to the victory.
Offensively, junior ShawnDre' Jones led the way with 17 points, four rebounds and three assists, while classmate T.J. Cline added 13 points, four rebounds and a team-high four assists.  Senior Terry Allen found himself in double-figures yet again with 12 points and six rebounds.
The Spiders now find themselves in a tie for sixth-place in the Atlantic 10 standings and just one game out of George Washington, who sits in fifth place.
Defensively, Richmond held its third straight opponent to 35-percent or lower from the field and third straight opponent under 28-percent from long range.
The Spiders started the game quickly with a four-point lead, but Fordham turned it around with inside-out play and held a 13-8 lead with under 14 minutes left in the first half.
Six straight points from Richmond turned it around and gave the Spiders a one-point with 10 minutes remaining before the break.
There was three lead changes and three ties in the final 10 minutes of the half before Fordham got four straight points from Ryan Rhoomes to take a 30-26 lead into halftime.
Once again, the Spiders came out strong in the second half, scoring four straight points to tie it up at 30. Over the next 10 minutes, the lead would change eight times, with neither team leading by more than three.
Fordham used an 8-1 run to grab the largest lead of the game at 59-50 with 5:29 remaining, but that's when the sold-out crowd and the Spiders came alive.
A three-pointer from Jones and a floater from Fore ignited the crowd and brought Richmond within four. After the teams traded buckets, Cline hit a three-pointer and Allen hit two free-throws to make it a one-point game with under two minutes to play.
Fore would then come up with two steals and a huge defensive stop to lead the Spiders rally and seal the 71-67 victory.
Richmond continues its stretch of four games in 10 days with a trip to Davidson on Tuesday night. Tip time on American Sports Network is set for 7 p.m.