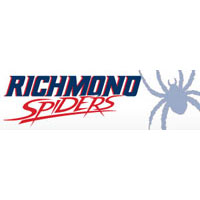 A career night from junior T.J. Cline wasn't enough as the Richmond men's basketball team (8-6, 0-2) dropped a 77-65 road decision to Rhode Island (10-5, 2-0), one of the early-season favorites in the Atlantic 10.
Cline finished with a career-high 28 points on 13-of-17 shooting, while also adding five rebounds, two assists and two steals. It was his third 20-plus performance of the year. His 13 field goals are the most in a game in the past five years.
Senior Terry Allen extended his double-digit scoring streak to 24 with 19 points, six rebounds and four assists on the night. His streak currently ranks as the 10th longest active streak in the country.
Richmond won the rebounding battle, 30-27, but couldn't cool off the hot shooting Rams, who knocked down 12 three-pointers on the night. Richmond also won the battle for points in the paint and finished at 49 percent shooting from the floor. UR boasts the best shooting percentage in the Atlantic 10.
Allen and the Spiders came out firing, taking a 12-7 lead early thanks to seven quick points from the senior.
A three-pointer from Jarvis Garrett sparked a 19-2 run for URI to give the Rams a 26-14 advantage with just under 10 minutes to play in the first half.
Cline would lead a late charge from the Spiders, scoring 12 points in the final eight minutes of the stanza to bring Richmond within 41-32 at the break.
The Spiders would twice get within six in the second half, but both times URI knocked down three-pointers to extend the lead and keep Richmond at bay en route to the 77-65 victory.
Richmond is back on the road this weekend when they take on upstart Fordham in a Sunday afternoon contest. Game time on NBC Sports Network is set for 2 p.m.