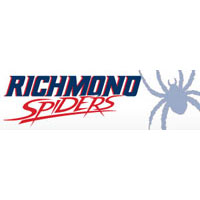 Richmond men's basketball head coach Chris Mooney announced the Spiders' 2016-17 schedule on Tuesday afternoon.
This year's slate features 16 home games and four non-conference bouts against power-five opponents, including Wake Forest and Texas Tech in the Robins Center.
Richmond will play 15 games against teams that advanced to the postseason last year, including two games in the Barclays Center Classic over Thanksgiving weekend against Maryland and then Kansas State/Boston College.
"Year in and year out, we strive to put together a strong and challenging schedule," Mooney said. "This season is no exception. We play a number of high-profile teams out of conference and continue to foster our strong in-state rivalries. The Atlantic 10 slate will once again provide a tremendous opportunity for resume-building wins and exciting, competitive games."
The Spiders will once again be a regular on national television broadcasts. 13 games have already been picked up by the Atlantic 10 TV partners in ESPN, NBC Sports, CBS Sports and American Sports Network. Richmond will once again look to produce select home games on CSN regionally and CBS locally.
The Spiders kick off the schedule with four straight home games, opening the season on Nov. 11 against VMI at home. The Spiders then play host to in-state foe Old Dominion on Nov. 14. Robert Morris and Hampton kick off Thanksgiving week with the preliminary home games of the Barclays Center Classic before the Spiders travel to New York.
UR's first game in the Classic will be against Maryland on Nov. 25, a team that advanced to the Sweet 16 last year and is projected in the Top 25 this preseason. The Spiders will then face either Kansas State or Boston College on Saturday. Maryland holds the distinction of being the inaugural game in the Robins Center in 1972, while UR has only played Boston College once and never faced Kansas State.
Richmond travels to Bucknell on Nov. 30, then returns home for three games during the exam period. The Demon Deacons of the ACC come to the Robins Center on Dec. 3, after the Spiders captured a 91-82 victory last year at Wake Forest. Tip time against the Deacons is set for noon on ESPNU.
UMBC comes to the Robins Center for just the second time on Dec. 10, followed by a power-conference matchup with Texas Tech on Dec. 17 at 12:30 p.m. on ESPNU.
The non-conference season wraps up with road games at JMU (Dec. 20) and at Oral Roberts (Dec. 23).
Atlantic 10 play begins on Dec. 31 when Richmond travels to Davidson for a game already slated for American Sports Network. Fordham comes to the Robins Center for the first of two matchups on Jan. 4, followed by a trip to George Washington on Jan. 8 for a high noon bout on NBC Sports Network. Last season, the Spiders won a double-overtime thriller in Foggy Bottom.
After hosting St. Bonaventure (Jan. 11), UR hits the road for a pair of road games at Saint Joseph's (Jan. 14) and at Dayton (Jan. 19).
The Spiders will then return to Richmond for to play five games within the city over the next three weeks. Three consecutive home games against George Mason (Jan. 22), Rhode Island (Jan. 25) and Duquesne (Jan. 28) set up the first game of the Lumber Liquidators Capital City Classic at VCU on February 1, to be televised on CBS Sports Network.
The Spiders close the stretch with the second game against George Washington (Feb. 4) at 2:30 p.m. in the Robins Center on NBC Sports.
UR then travels to La Salle (Feb. 11) and George Mason (Feb. 14), before a Friday night home thriller against VCU (Feb. 17) on ESPN2.
After hosting Davidson (Feb. 21), the Spiders wrap up the road schedule at Fordham (Feb. 25) and at Massachusetts (March 1), before closing the regular season at home against Saint Louis (March 4).
This year's Atlantic 10 Championships will be held in the CONSOL Energy Center in Pittsburgh, Pa., from March 8-12. All 13 games of the 2017 Atlantic 10 Men's Basketball Championship at CONSOL Energy Center in Pittsburgh will be nationally televised. ASN will air the opening round games on March 8. NBCSN will carry the second round and the quarterfinals, March 9-10. CBS Sports Network will air the semifinal games on March 11. CBS Sports will broadcast the final on network television for the eighth straight year as part of the network's annual Selection Sunday coverage.
In 2016-17, Richmond basketball returns four of its top five scorers from a team that averaged more points (76.6) than any UR squad since 1980. The Spiders led the Atlantic 10 in field goal percentage and were the only team to boast three different players with 100 or more assists.
Senior T.J. Cline returns for his final year after scoring 999 points in two years, the fifth-most among any player after two seasons in school history. Cline averaged 18.3 points per game last year, the highest season average by any Spider since 2001. He was recently ranked 23rd in the country in ESPN's Top 25 players for 2016-17.
Season tickets are now available to reserve seats for all sixteen home games. Prices begin at just $148, and introductory-level pricing is also available for first-year season ticket holders (please call 1-877-Spider-1 for details). This year, all season ticket holders will receive a free "Red Out" t-shirt available in all sizes. Season ticket holders also get special access to purchase postseason tickets and additional home game tickets (including VCU) before the general public. Fans can buy season tickets by clicking here, or by calling 1-877-SPIDER-1.
The schedule will be updated on RichmondSpiders.com in the coming weeks with further game times and television information as it becomes available.