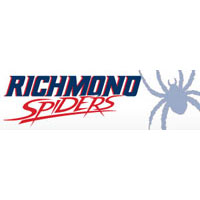 Richmond (16-16) fell to top-seeded Dayton, 69-54, in the Atlantic 10 Quarterfinals on Friday in the Barclays Center.
Once again, UR was led by junior All-Conference standout T.J. Cline. Cline scored 25 points, reaching 20 points for the 12th time this season and eighth time since January. He also added six rebounds. Through Cline's first two seasons at Richmond, he has scored 999 points.
Senior Terry Allen scored seven points with three rebounds. John Moran came in and hit three threes in the second half.
Dayton was led by Charles Cooke and his 14 points, and Dyshawn Pierre who had 10 points and 14 rebounds.
Dayton's defense forced a number of tough shots early as the Flyers jumped out to a 26-7 lead in the first half. Richmond was able to battle back as the defense allowed just six points over the last eight minutes of the period.
Cline fought hard to find his shot on the low block, while Allen made his way to the free throw line to cut Dayton's lead to 33-20 at halftime.
The Spiders could not pull the margin under 10 as the second half started, with the Flyers using a 9-2 run to go up 42-22 with 16:57 left. The margin did not fluctuate much for the remainder of the contest as the teams traded mini-runs, leading to Dayton's 69-54 final margin.