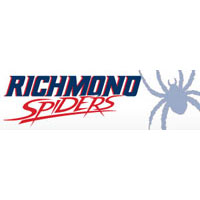 Richmond (19-12, 12-6) led for more than 37 minutes en route to a 67-51 win over Saint Louis (11-18, 3-15) on Senior Day at the Robins Center.
The win marked Richmond's sixth-straight victory as the Spiders clinched the four seed and a bye in the upcoming Atlantic 10 tournament in the Barclays Center.
In his last regular season game in the Robins Center, senior Kendall Anthony scored 15 points on 6-of-12 shooting with two threes. It marked Anthony's 99th career double-digit scoring game. He moved to within just four points of fourth place all-time in scoring at Richmond.
Sophomore T.J. Cline scored 16 points with five rebounds, while Terry Allen and ShawnDre' Jones each tallied 12 points. It was the ninth time in conference play that four players scored in double digits.
Deion Taylor grabbed six rebounds and Allen grabbed seven boards. Number five Trey Davis had five points and five boards.
"I'm really proud of the way that we handled things tonight," head coach Chris Mooney said. "Senior Night can be very emotional and we used those emotions to our advantage rather than letting them take control. Saint Louis is a very physical team and we handled it well tonight. We are looking forward to the bye in Brooklyn."
The Spider defense held Saint Louis to just 35.2 percent shooting (19-54), including 4-of-18 from long range. Richmond boasts the best three-point defense in A-10 play this year.
The Billikens committed 14 turnovers, leading to 21 Spider points. Once again, Richmond only coughed it up nine times. UR ranks in the top 15 in the country for fewest turnovers.
SLU's leading scorer, Milik Yarbrough, managed just six points on 2-of-10 shooting. Reggie Agbeko score 13 points and grabbed 11 rebounds for a double-double.
Richmond built a 10-point lead in the first half after an Anthony three-pointer. The Billikens responded to cut the lead to three with six minutes remaining, but Cline quickly responded with seven straight points on a layup, three and transition lay-in from Kadeem Smithen.
Saint Louis scored the first bucket of the second half to cut UR's lead to 36-29, but that was as close as the margin got. UR's defense allowed just seven field goals for the rest of the game.
In the final two minutes, senior walk-on Zach Chu got in the game to the cheers of a sold-out Robins Center. He grabbed a defensive rebound and then was fouled on the dribble. He hit both free throws for his 14th career point.
Richmond will play on Friday afternoon as the four seed in the A-10 tournament. UR will face the winner of VCU-Fordham/George Mason on NBC Sports Network at 2:30 p.m.