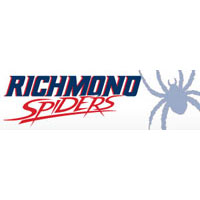 Former Richmond men's basketball standout Dan Geriot celebrated on Sunday night as his Cleveland Cavaliers became the first NBA team to ever overcome a 3-1 deficit and win the 2016 NBA Championship.
Geriot completed his first season as video coordinator with the Cavaliers, working primarily with opponent scouting and film breakdown, while also instructing players individually before and after practice.
A native of Springfield, Pa., Geriot guided the Spiders to two NCAA Tournament appearances in his collegiate career, including a trip to the Sweet Sixteen in 2011. He worked on the coaching staffs at Princeton and Campbell before going to the NBA.
Geriot became the second former Richmond Spider to win an NBA Championship after Kevin Eastman '77 won a ring as an assistant coach for the Boston Celtics in 2008.
He is one of eight former Spider men's basketball players that played or worked in the NBA this season. His Richmond teammate, Justin Harper '11, played in five games for the Detroit Pistons, before guiding the Los Angeles D-Fenders to the NBADL Championship game.
Kenny Atkinson '90 worked with the Atlanta Hawks before becoming the new head coach of the Brooklyn Nets, assisted by Chris Fleming '93.
Curtis Blair '92 works as an NBA official. Eugene Burroughs '94 is the shooting coach for the 76ers, and Zach Chu '15 works in player development for the Clippers. After 12 years in the Association, Eastman retired at the end of the season as the Clippers' Vice President for Basketball Operations.