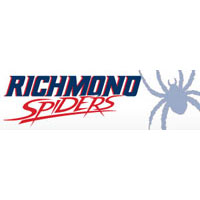 Richmond men's basketball has signed 6-8 forward Kwesi Abakah and 6-7 forward Solly Stansbury for the program in 2016-17.
Abakah comes to Richmond as a graduate transfer from Northeastern University, while Stansbury will be coming to college for the first time after playing in France for three years after high school.
"We are excited to have Kwesi and Solly join our program," head coach Chris Mooney said. "They both bring tremendous athleticism and energy to our frontcourt and will add to our veteran leadership core."
A native of Suwanee, Ga., Abakah scored 50 points last season with action in 33 games for the Huskies. He also averaged 2.2 rebounds per contest, with five coming in NU's win over a nationally-ranked Miami squad. He played in three seasons for Northeastern after earning a medical redshirt in his first season in college.
Originally hailing from Toms River, N.J., Stansbury traveled to Paris, France with his family after the completion of high school at Toms River North HS. He played three years with the U-21 team of Paris-Levallois as an amateur. Last year, he averaged 8.3 points per game and 4.2 rebounds per contest along with 1.9 steals per game.