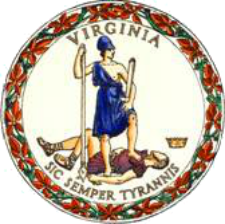 Why Quinnipiac lumped all this together into a single news release is not the issue here. The university sent out a news release on Tuesday telling us that Virginia voters approve of the jobs being done by Virginia Gov. Terry McAuliffe and Sens. Mark Warner and Tim Kaine, and then also that those same voters back the legalization of medical and recreational marijuana.
Coincidence?
The biggest support of any of the above was for medical marijuana, which gets the backing of 86 percent of Virginia voters, with 11 percent opposed. The margin in favor of recreational pot was closer, but it still garnered majority support, 54 percent to 41 percent opposed.
Only 15 percent of voters say they definitely or probably would use marijuana if it was legalized.
Now, switching gears to the job approval ratings for the three top politicians in the state, without a segue, since, how do you segue from pot to politics, McAuliffe has a positive job rating from 50 percent of voters, with 28 percent disapproving of his job.
Kaine has a 49-32 plurality expressing support for his job performance.
Oddly, Warner, who nearly lost his Senate seat in the November 2014 election despite strong approval ratings, continues to have strong approval ratings, not quite medical marijuana strong, but still at 57-28, pretty solid.
– Report by Chris Graham