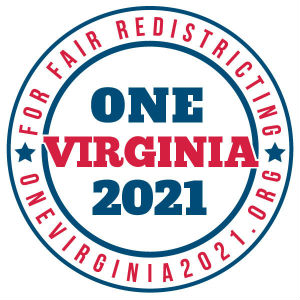 OneVirginia2021 announced Monday the upcoming launch of its the March Forth campaign for a constitutional amendment to end gerrymandering in the Commonwealth.
The ten-month campaign kicks off March 4 at the Hippodrome Theater in downtown Richmond, an afternoon of training sessions, rally speakers, networking, entertainment and more. Rally attendees can register at MarchForthVA.org.
"Since our inception in 2013, OneVirginia2021 has been committed to education and advocacy for fair redistricting that favors no political party," said Executive Director Brian Cannon. "This campaign kickoff will embody our mission and show lawmakers that voting districts belong to Virginians, not politicians or parties."
March Forth marks the start of a critical chapter for gerrymandering reform, as supporters work toward the 2019 General Assembly session. To get a constitutional amendment on the ballot in November 2020, consecutive sessions of the Assembly must pass identical resolutions in 2019 and 2020.
Said Cannon, "On March 4th, we begin our March Forth."
For more information about the March Forth campaign and the events surrounding its launch, visit MarchForthVA.org.