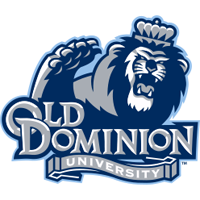 The countdown is over. Today, July 1, 2013, Old Dominion University begins a new era in its athletic history as a member of Conference USA.
The Monarchs are one of eight institutions joining C-USA today, bringing the league's membership for 2013-14 to 16 teams. Joining ODU as new members are Middle Tennessee, Louisiana Tech, Charlotte, Florida Atlantic, Florida International, North Texas and Texas San Antonio.  East Carolina, Marshall, the University of Alabama at Birmingham, Southern Mississippi, Tulane, Tulsa, Texas El Paso and Rice comprise the rest of the league membership.
"Old Dominion University's move to Conference USA will elevate the national profile of our athletic program and provide opportunities for new levels of excellence.  With its national footprint and extensive television package, Conference USA will also raise awareness of the university's outstanding academic and research programs and reach a new audience of students looking for the energetic and challenging college experience ODU offers, " says Old Dominion University President John Broderick.
Conference USA is an established, nationally recognized FBS Conference that sponsors 20 sport championships, which will be home for 12 of ODU's sport programs. While all of ODU's sport programs other than football have been competing on the Division I level since 1976, the reclassification of football to FBS (formerly known as I-A) status comes just four years after the university brought football back to the campus in 2009. The Monarchs have posted a 38-10 record over that span, becoming one of the most successful FCS start-up programs in history, and have been in the top five in FCS attendance with 29 consecutive sellouts of 20,000 fans per game.
"Today, July 1, is a day the Old Dominion athletic program has been looking forward to since our announcement on May 17, 2012, when we announced we were joining Conference USA," says ODU Director of Athletics Dr. Wood Selig.
"Conference USA has tremendous brand awareness with its members spanning 10 states, representing 12 of the top 65 media markets in the U.S. Membership in the conference will elevate the competitiveness of our sports programs to a higher national level, which in turn will assist our coaches in recruiting some of the best athletes from across the country, as well as internationally. We are delighted today to become a member of Conference USA," adds Selig.
Football will not compete in the conference until 2014, as they begin the first year of the transition from the FCS to FBS level of football classification this fall, playing a mixed schedule of five FBS and seven FCS schools. The Monarchs will play eight C-USA opponents and be eligible for the league championship in 2014, and eligible for one of the six C-USA affiliated bowl games in 2015. Conference USA members also enjoy significant national and regional television exposure and revenue sharing through a multi-tiered package that includes partnerships with CBS Sports Network, Fox Sports Media Group and ESPN. Two of ODU's football games this fall will be carried by the Fox College Sports Network, including the opening contest on Aug. 31 at East Carolina (7 p.m.) and the season home finale on Nov. 16 vs. Charlotte (noon).
"Old Dominion will be a welcome addition and a tremendous fit within our conference. Their institution enjoys a storied history, forward-thinking leadership and unlimited growth potential." says Conference USA Commissioner Britton Banowsky.
Conference USA sponsors championships in football, baseball, men's and women's basketball, men's and women's cross country, men's and women's soccer, men's and women's tennis, men's and women's golf, softball, women's swimming, men's and women's indoor and outdoor track and field, women's rowing, and women's volleyball. ODU does not field teams for men's and women's cross country, men's and women's track and field, softball and women's volleyball. ODU field hockey will compete as an associate member this fall in the BIG EAST Conference, while wrestling joins the Mid-American Conference, also as an associate member. The women's lacrosse program will compete as an independent in 2014 and join the Atlantic Sun Conference as an associate member in 2014-15. The co-ed and women's sailing programs compete as a non-scholarship member of the Intercollegiate Sailing Association.
Old Dominion had been a member of the Colonial Athletic Association since 1992, where it enjoyed great success by winning 51 conference crowns, led by 17 straight women's basketball titles from 1992 to 2009, 15 crowns in field hockey and six men's basketball championships. In joining C-USA, the Monarchs will be reunited with former CAA member East Carolina, as well as Charlotte and UAB, both former members of the Sun Belt Conference where ODU was a member from 1982 – 1991. ODU elevated its athletic programs from NCAA Division II status to Division I in 1976 and competed as a member in the Eastern College Athletic Conference (ECAC) from 1977-1982.
What ODU Coaches are saying about joining Conference USA 
Bobby Wilder, Football 
"What an exciting time for Old Dominion football. Our program and fan base has been energized with the move up to FBS and C-USA. We have felt the positive effects in all areas of our program especially our current student-athletes and future Monarchs. With future non-league games against the likes of East Carolina, Maryland, Pittsburgh and North Carolina, to compliment an exciting C-USA schedule in 2014, we know our program will continue to gain momentum for our current team, future recruits, and 12th Monarchs everywhere."
Jeff Jones, Men's Basketball 
"Today is a special day as we move our program forward in Conference USA. I am very excited about the new opportunities and challenges ahead as we spread our brand to new regions of the United States.  The move is not only a benefit for our entire athletic program, but for our fans, the Hampton Roads community and our alumni."
Karen Barefoot, Women's Basketball 
"We are eager and excited to join Conference USA for a variety of reasons.  First, it's a strong conference both academically and athletically.  C-USA women's basketball currently holds a high RPI and there are a multitude of talented players and coaches in the league with strong fan bases.  The Lady Monarchs look forward to competing at a high level and being an asset to an already outstanding conference."
Joe Pereira, Women's Soccer 
"We are looking forward to this exciting move to C-USA not only as an athletic department but as a rebuilding program. We are embracing all the new challenges with travel and new opponents as a great opportunity to establish ourselves as one of the top teams in C-USA."
Alan Dawson, Men's Soccer 
"C-USA men's soccer is one of the most competitive leagues in the country. The quality of the league is reflected not only on the playing field but also in the commitment to soccer venues and facilities. We are excited to meet the challenge that C-USA presents to us and look forward to a bright future in the league."
Carol Robertson, Women's Golf 
"I am so happy for our school and program to take this step. The women's golf team looks forward to the increased caliber of competition in C-USA."
Murray Rudisill, Men's Golf 
"C-USA will be a big step-up for men's golf. It is one of the top conferences in the country. The past two years the conference sent six to seven teams to the NCAA golf tournament and many are ranked in the top 30 in the country. We look forward to the challenge ahead."
Chris Finwood, Baseball 
"We are very excited about our move to Conference USA. Everyone involved with our baseball program is looking forward to competing in what is traditionally one of the best best baseball conferences in the country. There are a number of outstanding programs and coaches in the conference and being in a "southern" baseball conference really helps us sell ODU baseball to young men all over the country."
Aljosa Piric, Men's Tennis 
"We are thrilled to be going to C-USA.  This move will be a step up for men's tennis.  It will mean a higher level of exposure and competition for our student-athletes and our coaching staff.  C-USA has historically been one of the strongest tennis conferences in the country, usually placing five to six teams into national rankings. Our players and coaches are ready to embrace the challenge and opportunity that lays ahead for our program with this new move to C-USA."
Dominic Manilla, Women's Tennis
"The move to C-USA is an exciting step forward for ODU women's tennis. Last year five teams represented C-USA in the NCAA Tournament. Coaching, recruiting, and academic success are all now held to a higher standard. Our program is set to embrace this challenge and we look forward to hosting the C-USA tournament in 2014."
Dan Garbutt, Women's Rowing 
"Moving to C-USA gives us a wider recruiting base, which in turn helps us to improve our competitive depth. The change increases the competitiveness of our schedule with some of the top programs in the nation competing for conference honors.  We are very excited about the direction for our sport."
Carol Withus, Men's and Women's Swimming 
"I am thrilled with our future in the C-USA! The level of competition raises dramatically not only in swimming, but also in diving. The championship meet being held in the 1996 Olympic pool (Atlanta) is a statement in itself to the commitment the C-USA places on swimming.  The  addition of platform diving raises the bar in diving to the highest level. I look forward to the opportunities swimming and diving will have in the C-USA."