Sports
ODU notches first bowl win in school history, knocks off Eastern Michigan, 24-20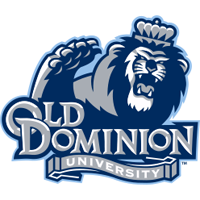 Ray Lawry rushed for 133 yards and David Washington tossed three touchdown passes as ODU defeated Eastern Michigan 24-20 in the Popeyes Bahamas Bowl to win the first bowl game in school history.
Old Dominion (10-3, 7-1 C-USA) took a 10-0 lead into halftime, but Eastern Michigan (7-6, 4-4 MAC) tied the score at 17 to end the third quarter.
Washington led ODU on a seven play, 72-yard drive capped by a five-yard touchdown pass to Jonathan Duhart. The defense made a pair of stops in the fourth quarter and ODU hung on for the historic win.
EMU cut the score to 10-7 on the first drive of the third quarter with a Brogan Roback to Sergio Bailey five-yard touchdown pass, but ODU came right back with a David Washington to Travis Fulgham 31-yard touchdown pass.  Lawry started the drive with a 23-yard run.
Brad Davis got ODU on the board first with a 34-yard field goal to give the Monarchs a 3-0 lead. The kick capped a 16 play, 58-yard drive that was kept alive on a fake punt on fourth and 2, with Jeremy Cox picked up three yards. Ray Lawry ran for 25-yards on the opening drive.
ODU scored its first bowl touchdown in the second quarter on a 47-yard touchdown pass from David Washington to Zach Pascal to complete a six play, 80-yard drive, that was set up by a Denzel Williams interception in the end zone. Lawry had a 14-yard first down run on the drive.
Notes: The Popeyes Bahamas Bowl was the first bowl appearance for the Monarchs … Redshirt freshman cornerback Jamez Brickhouse made his first career start … Ray Lawry broke his own single-season rushing record on the first drive of the game. Lawry rushed for 25-yards on the opening drive … Kicker Brad Davis made a 34-yard field on the opening drive, his 10th field goal of the season … The 16 play, 7:17 opening drive of the game, was the second longest drive in plays, and time this season for ODU. ODU had a 17 play, 9:34 drive against Marshall … David Washington's second quarter interception was his fifth of the season … Denzel Williams intercepted a pass in the end zone in the second quarter to stop an Eastern Michigan drive, his second pick of the season. Williams had missed the five previous games with an injury … Zach Pascal caught a touchdown pass for the third-straight game … Jamez Brickhouse had a career high tackles … The first half defensive shutout was ODU's first, first half shutout of the season … Washington had his 11th multiple touchdown pass game of the season … Safety Christian Byrum had a career-high in tackles … Zach Pascal now has 30 receiving touchdowns in his career, second most in ODU history …  ODU is one of 19 FBS teams to have 10 wins this season … ODU last had a 10-win season in 2012, when they went 11-2 in FCS.