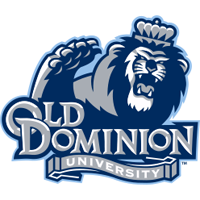 Five ODU Monarchs scored in double figures led by junior guard Aaron Bacote (Hampton, VA.) with 14 as Old Dominion defeated Charlotte, 61-57 in a Conference-USA matchup before a crowd of 7,678 at the Ted Constant Convocation Center.
Bacote became the 49th player in Monarch history to join the 1,000 career point club. He now has 1,007 career points, and ODU has won 17 straight home games.
Charlotte took a 12-point, 32-18 lead with 4:48 left in the first half, but the Monarchs defense stiffened and ODU outscored the 49ers 12-0 for a 30-30 halftime score after a three-pointer from Aaron Bacote.
In the second half the Monarchs led by six, 44-38 after a Jonathan Arledge layup, but Bernard Sullivan's dunk with 5:54 left tied the game at 44 which was the third and final tie of the half.  Aaron Bacote then hit two technical free throws, followed by a layup to put the Monarchs up 48-44.  A Keenan Palmore (Stone Mountain, GA. ) layup, followed by a Jonathan Arledge (Silver spring, MD.)dunk put ODU up 52-44 with 4:37 remaining. The Monarchs would go 9-15 the rest of the game from the line and a four point victory.
Charlotte shot .489 (23-47) from the floor while ODU shot .400 (22-55).  Charlotte outrebounded ODu 40-28, but turned the ball over 18 times as the Monarchs scored 14 points off those turnovers. ODU committed only six which is the fourth straight game under 10.
Joining Bacote in double figures were Trey Freeman (Virginia Beach, VA.) with 12, Richard Ross (Wichita Falls, TX.) and Jonathan Arledge with 10 points each. Ross led ODU with a game high eight rebounds, followed by sophomore forward Denzell Taylor (Ontario, Canada) with seven.  Freeman led ODU with five assists, while Bacote dished out four.
Charlotte was led by Torin Dorn and Pierria Henry with 10 points each. Henry also dished out a game high seven assists.
The Monarchs hit the road next week at UTSA which will be televised on the American Sports network (Channel 2 on Cox in Hampton Roads) on Thursday and UTEP on Saturday.
NOTE: The Jeff Jones Coaches show, presented by Bud Light is Monday night at 7 p.m. at Dave and Buster's at Lynnhaven Mall in Virginia Beach.