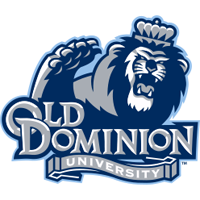 Sophomore running back Gerard Johnson eclipsed 100 yards for just the third time in his career as the ODU Monarchs took down Hampton, 41-28, in their 2014 season opener at Foreman Field.
The first half only saw ODU score when senior running back Cam Boyd rushed for 14 yards for the score with 8:02 on the clock. Hampton tied the game with a touchdown off a five-yard Jaylian Williamson pass to Marcus Hampton just 47 seconds into the second quarter. ODU then went on a scoring burst and took a 28-7 lead with 1:24 left to play.
Hampton ended the second quarter with a last second touchdown to make the score 28-14 at halftime.
ODU continued its scoring output in the third quarter and took a 41-21 lead going into the final 15 minutes. Hampton would score once in the fourth quarter, but could not overcome the 20-point deficit.
Johnson rushed for 137 total yards on the day, with his longest being 31 yards for touchdown. Senior quarterback taylor heinicke went 29-for-40 and passed for 281 yards and three touchdowns. Sophomore Zach Pascal led the receivers with 99 yards and two scores. Senior linebacker Andre Simmons paced the defense with nine tackles and two for a loss, while senior linebacker D.J. Simon recorded six tackles, one sack and two tackles for loss.
Hampton sophomore Rayshad Riddick led all recievers with a career-high 119 yards on 11 catches, with his longest being 23 yards. Williamson went 32-for-45 and passed for 407 yards and three touchdowns, but was sacked five times by the Monarchs. Hayden Gregory led the Hampton defense with 10 tackles, including one sack and one tackle for a loss.