Cam Boyd rushed for 119 yards and Colby Goodwyn became the school's all-time leading rusher with 76 yards as odu football defeated rhode island 66-14 Saturday afternoon at Foreman Field at S.B. Ballard Stadium.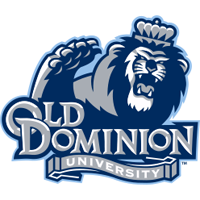 taylor heinicke passed for six touchdowns, tying himself for the second most in a single game and Boyd's 70-yard touchdown run in the second quarter was the longest run in school history.  On the last play of the first half, Goodwyn carried for seven yards to pass Thomas DeMarco as the school's all-time leading rusher.  Goodwyn now has 1,490 yards for his career.
Heinicke finished the day 28-of-35 passing for 293 yards with six TD passes and also rushed six times for 33 yards.  Larry Pinkard led odu with six catches for 70 yards while Antonio Vaughan grabbed five passes for 87 yards.  The pair of receivers each had two touchdown passes, while Zach Pascal hauled down two scores as well.
The Monarchs stopped rhode island on their first possession and followed that stop with a 10 play, 60-yard drive capped off by a Heinicke to Antonio Vaughan 12-yard touchdown pass to convert a fourth and two.
odu forced a Rams turnover when Preston Smith forced a fumble that Reggie Owens recovered to lead to a 25-yard Jarod Brown field goal for a 10-0 Monarch lead.
Old Dominion pushed the lead to 17-0 on a 16-yard Heinicke to Zach Pascal touchdown pass to cap a 12 play, 94-yard drive. The scoring drive is the second longest of the season, one-yard shy of a 95-yard TD drive at East Carolina.
The Rams made the score 17-7 as Ben Bentsen connected with Ross Kim on a 41-yard score.
The Monarchs pushed the lead back to 17 on a 34-yard Heinicke to Vaughan touchdown pass to make the lead 24-7.  odu added a 10-yard score from Heinicke to Larry Pinkard for a 31-7 halftime advantage.
odu continued to roll to start the second half, taking the opening kickoff of the second stanza and driving 75-yards in 11 plays capped by Heinicke's second TD pass to Pinkard, this one a 18-yard pass.
URI got on the board again as Bentsen hit Robbie Jackson for a 16-yard yard score, but the Monarchs responded right back as Heinicke hit Pascal for a four-yard pass to make the score 45-14.
After odu forced a rhode island punt, Boyd ran through the middle of the defense for 70 yards and the longest run in odu history for a 52-14 lead.  Jakwail Bailey and Goodwyn added the final scores of the afternoon for odu in the 66-14 victory.
Bentsen finished the day 12-of-26 for 167 yards and two touchdowns while Jackson, the leading receiver for the Rams coming into the game, finished with two catches for 27 yards.
Notes – odu sold out Foreman Field at S.B. Ballard Stadium for the 34th-straight game … Troy Butler made his first career start at right guard for the Monarchs … Gerard Johnson and Melvin Vaughn became the fourth and fifth true freshmen to start for odu this season … They join Tyler Fisher, Richie Staton and Jude Brenya … Heinicke passed his 89th career TD in the first quarter to give odu a 7-0 lead … Heinicke connected with Zach Pascal for his 90th career TD pass … Scott Wiggins recorded his first career sack in the second quarter … Heinicke connected to Vaughan midway through the 3rd quarter for his 91st career TD and Vaughan's 17th career TD reception … Colby Goodwyn rushed for eight yards on the last play of the first half to pass Thomas DeMarco and become ODU's all-time leading rusher … Cam Boyd's 70-yard touchdown run was the longest rush in odu school history, surpassing the 64-yarder from Angus Harper in 2011 against Towson … Heinicke's six TD passes ties for the second most in school history, tying the six he had in the second round of the FCS playoffs last year against Coastal Carolina … Cam Boyd's 100-yard rushing game is the second-straight 100-yard rushing game for odu and the most this season by an odu running back … Andre Simmons led odu with nine tackles, the second time this season he has led in tackles … Colby Goodwyn rushed for the 21st touchdown of his career in the fourth quarter … Kyle Lawrence kicked his first career extra point in the fourth quarter … odu scored 50 or more points for the fourth time this season and for the 10th time in school history … odu scored 66 for the second time against a CAA opponent this season, the Monarchs scored 66 against Albany … Kanyia Anderson recorded his first career sack on the last play of the game … Boyd's 171 all-purpose yards is a season high.