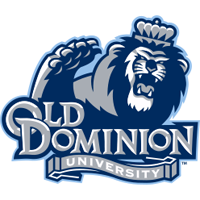 ODU announces series with UMass: Old Dominion University football and the University of Massachusetts have reached a two-year home and home agreement beginning in 2016 with the Minutemen visiting Norfolk while ODU returns to UMass in 2017.
"We continue to add to our non-league schedule in the future and the UMass series is a great addition to our schedule. We played them in 2011 when we were both members of the CAA and FCS," ODU Head Coach bobby wilder said. "Now that we are both FBS members this will give both programs a competitive non-league game that should be exciting for the players and the fans.
The Monarchs will host UMass on Oct. 1, 2016 while ODU returns to UMass on Sept. 9, 2017.
Old Dominion has three non-conference games in place for the 2016 season with contests scheduled at Appalachian State and NC State.
ODU hosts Eastern Michigan on Saturday in the first FBS contest at Foreman Field at S.B. Ballard Stadium.
Monarchs add LB recruit: Old Dominion University has signed Derek Wilder to a scholarship agreement, Old Dominion Head Football Coach Bobby Wilder announced on Thursday.
"We are very excited that Derek Wilder signed a scholarship agreement with us and will be joining ODU in the spring of 2015," bobby wilder said.  "Derek is an outstanding student that fits our "Aim High" philosophy and we look forward to getting him in our program."
A 6-1, 225 pound linebacker/tight end, Wilder earned All-Region honors at both positions last year as he helped lead Maury to the playoffs.
As a freshman, Maury went 1-9 and improved to 5-6 in his sophomore season before going 8-4 last year as a junior and advancing to the second round of the playoffs.
So far this season, Maury is 1-2.  Wilder caught a 50-yard touchdown against Warwick and had 15 tackles and two sacks in their first victory of the year.
A standout with college interest in lacrosse as well, Wilder posts a 3.7 GPA and is considering majoring in engineering at Old Dominion.
Wilder will begin his career at ODU as a linebacker.