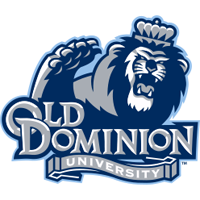 Old Dominion University football staged a valiant second half comeback but Jameill Showers threw two touchdowns  late in the fourth quarter and the Monarchs fell 42-35 in El Paso Saturday night.
Ray Lawry scored on a seven-yard run and a one-yard touchdown pass from Taylor Heinicke to David Washington tied the score at 28 after ODU was down 28-14 midway through the third quarter.
UTEP came back with a Showers to Autrey Golden touchdown pass and after ODU turned it over on downs, Showers hit Golden for another touchdown toss with 2:03 to play.
The Monarchs fought back quickyly, scoring in just 53 seconds on a Heinicke to Marques Little 38-yard strike to make the score 42-35.
An onsides kick went out of bounds to give UTEP the ball back and the Miners ran out the clock.
UTEP got on the board first with a two-yard run from Josh Bell that capped a five play, 47-yard drive with the big play a 37-yard run from Autrey Golden.
The ODU defense forced a three and out for UTEP and Eriq Lewis blocked a punt to give the Monarchs the ball at their own 48.  ODU countered with a six play, 52-yard drive as Heinicke hit Pascal for a 13-yard touchdown to tie the score at seven.
UTEP took a 14-7 lead as Nathan Jeffrey completed a 16 play, 75-yard drive with a one-yard touchdown run.
The Miners went on top 21-7 on a 21-yard run by Bell with four minutes left in the first half.
Notes – Taylor Heinicke's first quarter TD pass to Zach Pascal gave Heinicke 118 for his career … It was Pascal's 11th career touchdown catch … Jarrett Cervi's 54-yard punt in the second quarter was the longest of his career …Ray Lawry rushed for over 100-yards for the second-straight game, going for 117 and two TD's.