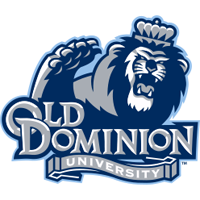 ODU junior guard Aaron Bacote (Hampton, Va.) scored 25 and Jonathan Arledge (Silver Spring, MD.)added 15 points with 11 rebounds to lead the Monarchs (14-12/3-1) to a 63-53 Conference-USA victory over Rice Thursday night before a crowd of 7457 at the Constant Center.
The Monarchs have now won 13 straight home games since last season and are 9-0 this year.
Bacote scored 21 of his game high 25 in the second half, going seven-for-eight from the field, including a perfect three-for-three from beyond the arc and four-for-four from the free throw line.
The Monarchs led 27-21 at halftime and led by 10, 36-26 with 16:32 left after a three-pointer by Jordan Baker. Rice rallied and cut to five, 36-31 with 15:55 left after a layup by Jeremy Jones.  Rice cut it to five with 12:52 on a Max Guercy three-pointer, but Aaron Bacote came back to knock down a trey, then followed with another basket to give the Monarchs a 10-pooint lead at 46-36 with 10:57 left. ODU would lead by as much as 14, 57-43 with 1:52 left on a Jonathan Arledge layup,
The Monarchs finished the night shooting .476 (20-42) from the floor, while Rice shot .396 (21-53). ODU dominated the boards, 38-23 as Arledge led with 11, followed by junior forward Javonte Douglas (Charlotte, NC.) with seven.
The double-double by Arledge was his first of the season as a Monarch (he had a career high 12 rebounds in ODU's win against lsu in the Paradise Jam). While junior guard Trey Freeman (Virginia Beach, VA.) scored only seven points, he dished out a game high five assists and came up with four steals on the night.
Rice falls to 4-11 overall and 1-3 in C-USA. The Owls were led by Marcus  Jackson with 15 points and Max Buercy scored 13.
The Monarchs return to action Saturday night against the Mean Green of North Texas at 7 p.m. Head CoachJeff Jones will be coaching barefoot this Saturday  as part of his support for Samaritan's Feet.