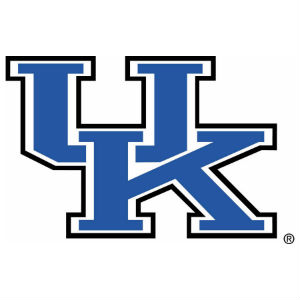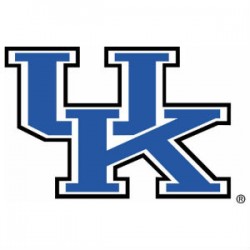 Kentucky, of course, still has a "legitimate shot to finish the regular season undefeated." This from ESPN basketball guru seth greenberg late Tuesday, otherwise explaining away how the supposedly indomitable Wildcats escaped its SEC opener with unranked Ole Miss, winning 89-86 in overtime.
We all know that Ole Miss had the ball for the last shot in regulation with the game tied at 77, and that if Martavious Newby's long three had fallen through the net, well, then, all of this talk about UK going undefeated would be over in early January.
But let's not allow silly things like facts get in the way of a good story.
And the most salient fact is, it's hard to go undefeated. Indiana is the last Division I undefeated national champ, all the way back in 1976. Wichita State entered last season's NCAA Tournament undefeated, before being upset in the third round by, yes, Kentucky, a 10-loss team in 2013-2014.
It honestly doesn't take much, as we saw Tuesday. The UK-Ole Miss game started as one would have expected, with the 23-point favorite Wildcats jumping out to early leads of 12-0 and 18-5 before the Rebels could get untracked.
Kentucky has been able to hang its hats on the defensive end, ranking #1 in the nation in defensive efficiency according to KenPom.com, but Kentucky was very average on the defensive end against Ole Miss, allowing the Rebs to shoot 49 percent from the field and 53 percent from three-point range.
This is an Ole Miss team, mind you, that coming in had a 9-4 record, with a season-opening loss to Charleston Southern, from the middle of the pack in the Big South.
Which is to say, Ole Miss isn't exactly a world-beater, and yet, in an any-given-night scenario, the Rebels were a play away from upsetting #1 Kentucky in Rupp Arena.
"A legitimate shot to finish the regular season undefeated." Sure. Kentucky can go undefeated. They haven't lost yet, so as long as they keep that up, yeah.
They've also got 17 more regular-season SEC games to go, plus, and we usually count these as regular-season games, the SEC Tournament.
So that's 20 games, 12 of them away from Rupp Arena. One team doesn't duplicate what Ole Miss was able to do in playing point-for-point with Kentucky and betters what the Rebels did by making one more big play to get an upset?
Seriously?
– Column by Chris Graham