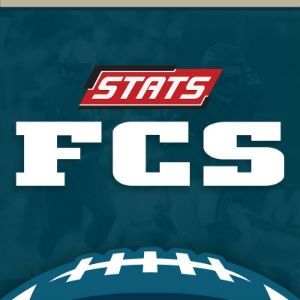 Every FCS win over an FBS program is felt across college football, but a strong intersectional matchup early in the season is just as important for the FCS.
No FCS conferences do intersectional matchups quite like the Big Sky and Missouri Valley conferences.
On Saturday, they will collide three times inside the STATS FCS Top 25 – No. 8 Eastern Washington at No. 1 North Dakota State, No. 14 Montana at No. 3 Northern Iowa and No. 19 Northern Arizona at No. 18 Western Illinois. The Missouri Valley has home-field advantage in each game.
Eastern Washington and Northern Iowa were two of the four FCS teams to knock off FBS programs in the first full week of the season. The upsets caused five teams to gain first-place votes in Monday's new Top 25, although North Dakota State, the five-time reigning national champion, still held firm with the top ranking, gaining 137 of the 165 first-place votes.
"I think it's a great matchup for us early," Montana coach Bob Stitt said in looking forward to UNI, "because if you want to be great in the FCS, you're gonna play teams like that once you get into the playoffs."
North Dakota State, following an overtime win over Charleston Southern in the standalone FCS Kickoff on Aug. 27, was the only ranked team to have a bye this past weekend. During that time, Eastern Washington scored a 45-42 win at Washington State from the Pac-12, with senior wide receiver Cooper Kupp becoming the all-time FCS leader in touchdown receptions with 59.
Saturday's showdown at the Fargodome is the first time EWU and NDSU will meet since EWU beat the Bison in overtime in the 2010 national quarterfinals on their way to winning their only FCS title. That's the only time NDSU has lost in its FCS playoff history, winning every national title since 2011.
Northern Iowa beat Big 12 member Iowa State 25-20 to kick off its season, but the Panthers have never beaten Montana in five all-time meetings – the last three in the playoffs. Montana is coming off a 41-31 victory over Saint Francis.
Northern Arizona lost its opener to an FBS opponent – 44-13 at Arizona State – although 2015 STATS FCS Freshman of the Year Case Cookus got his season going with 369 passing yards and a touchdown. Western Illinois already has a key FCS win, 38-21 over rival Eastern Illinois from the Ohio Valley Conference.
Richmond, whose 21 first-place votes were the second most in Monday's Top 25, jumped two spots to No. 2 behind NDSU following a 37-20 victory over Virginia that ended the ACC's 68-game winning streak over the FCS. The Spiders were the second CAA Football team to beat an FBS opponent on opening weekend after unranked Albany topped Buffalo from the Mid-American Conference.
After UNI at No. 3, the rest of the Top 25 was Sam Houston State (1-0), Jacksonville State (1-0), Chattanooga (1-0), Charleston Southern (1-1), Eastern Washington, South Dakota State (0-1) and Illinois State (1-0).
McNeese (1-0) and James Madison (1-0) remained at Nos. 11 and 12, respectively. They were followed by William & Mary (0-1), Montana, The Citadel (1-0), Portland State (1-0), Coastal Carolina (1-0), Western Illinois, Northern Arizona and Youngstown State (1-0), which joined the poll as a sixth Missouri Valley team – the most of any conference.
Rounding out the Top 25 were No. 21 Colgate (0-1), Villanova (0-1), North Carolina A&T (1-0), New Hampshire (0-1) and North Dakota (0-1).
Towson fell from the Top 25 after a loss to South Florida.
A national panel of sports information and media relations directors, broadcasters, writers and other dignitaries select the STATS FCS Top 25. In the voting, a first-place vote is worth 25 points, a second-place vote 24 points, all the way down to one point for a 25th-place vote.
The Top 25 is released every Monday afternoon during the regular season, except for Sunday morning, Nov. 20, prior to the selection of the 24-team FCS playoff field. A final Top 25 will follow the FCS championship game, which will be held Jan. 7in Frisco, Texas.