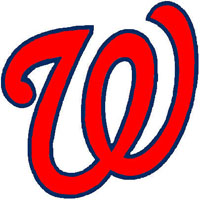 The Washington Nationals don't do well with teams from the Left Coast, even on the Right Coast.
San Diego got two homers from Matt Kemp in a 5-3 win over the Nats on Friday night, sending Washington to its third loss in four games on its current homestand.
Tanner Roark (9-6, 3.05 ERA, 1.17 ERA) took the loss, giving up five runs on four hits in five innings of work, striking out four and walking two.
Jayson Werth (.247/.341/.421, 12 HR, 42 RBI) and Daniel Murphy (.348/.387/.612, 19 HR, 70 RBI) each homered for Washington (57-40).
Kemp had two homers, his 21st and 22nd, and drove in four runs for San Diego (42-55), which has now won three straight against Washington.