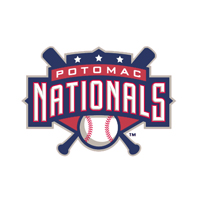 The Myrtle Beach Pelicans (49-27, 5-3) buried the Potomac Nationals (43-33, 5-2) in series Game Two on Thursday night at Pelicans Ballpark 11-2 using 15 base hits including a trio of longballs to take the lopsided affair and force a rubber match on Friday evening.
The Nationals' five-game winning streak, which tied a 2014 season high, was halted with the loss.
Pelicans starter, LHP Andrew Faulkner was brilliant through 7.0 scoreless innings in which he allowed just two base hits, a single and a double.
Faulkner (5-1), the winning pitcher, walked one batter and fanned nine P-Nats swingers.
Faulkner, who faced 23 hitters, induced five groundouts and three flyouts.
The Nationals had five total baserunners on the night with RF Justin Miller collecting a pair of singles and scoring one run while C Pedro Severino reached three times on a walk, a double, and Severino circled the bags with a two-run home run blast.
Severino's monster dinger in the 8th inning cleared the scoreboard that overlooks TicketReturn.com Field in left-center field, and was his fifth four-bagger of the campaign.
The Myrtle Beach scoring began off Potomac LHP Matthew Spann in the opening stanza when the leadoff double of CF Chris Garia and the bunt single of SS Hanser Alberto came home on an RBI single for LF Nick Williams ripped into right field, and an RBI fielder's choice groundball to shortstop off the bat of C Jorge Alfaro, respectively.
Spann (5-2), the losing pitcher of record, dealt 4.2 innings and allowed five earned runs on a season-high ten base hits including one home run while walking three batters and striking out three hitters.
Three more runs for the Pelicans were plated in the 4th frame on a solo homer from DH David Lyon lofted three rows deep in the left field grandstand, his sixth tater of the season, before a run-scoring double to the alleyway in left-center field from RF Chris Grayson and a run-scoring 4-3 double play ball off the stick of Alberto.
An additional two runs came in for the Pelicans in the 6th against Nationals RHP Travis Henke when Williams belted an opposite field two-run jack out to the left field seats.
The P-Nats struck back in the 8th inning versus Myrtle Beach LHP Cody Ege using Severino's two-run "Ruthian" bomb to make it a 7-2 deficit for the visiting club.
However, Myrtle Beach got to Henke for a quartet of runs in the last of the 8th to put the game away as Garia laced an RBI double down the left field line preceding a three-run clout for Alberto deposited next to the videoboard in left-center.
Henke surrendered a total of six earned runs on five hits including two home runs in 3.1 innings of relief.
The top third of the Pelicans' lineup combined for eight hits, six runs scored, seven RBIs, two home runs, and one walk.
Ege finished the game in the 9th by getting SS Stephen Perez on a 6-3 groundout before striking out DH Oscar Tejeda swinging and inducing a game-ending comebacker to the mound off the bat of LF Randolph Oduber.
In the set finale tomorrow night, Nationals RHP Brian Rauh (1-1, 3.86) will clash with Myrtle Beach LHP Victory Payano (3-4, 5.01). A 7:05pm first pitch at Pelicans Ballpark is scheduled.
The Potomac Nationals are (2-1) in their rubber match contests in 2014.