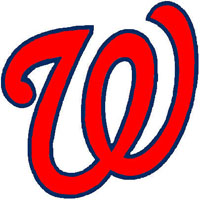 A Martin Maldonado fifth-inning solo home run stood up in a 1-0 Milwaukee win over Washington on a rainy July Fourth at Nationals Park.
Maldonado went deep off Max Scherzer (9-6, 3.21 ERA, 0.97 WHIP), who gave up a run on four hits in six innings, striking out seven and walking three.
Brewers starter Junior Guerra (6-1, 2.93 ERA, 1.02 WHIP) was spectacular, giving up two hits in seven and a third scoreless innings, striking out seven and walking two.
Jeremy Jeffress (2.54 ERA, 22 saves) nailed down the save for Milwaukee (36-46), pitching around a two-out walk to Wilson Ramos to get Ryan Zimmerman to ground out to end it.
Washington (50-34) has a four-and-a-half game lead on the New York Mets in the National League East.