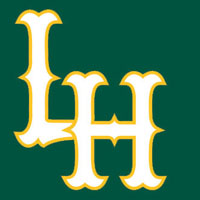 Jarett Miller struck out six while tossing a career-high 7.2 innings, and Jose Martinez homered to contribute to a 5-0 victory against the Salem Red Sox at Calvin Falwell Field Thursday night.
Miller (7-6) dominated from the outset, striking out three of the first six batters he faced and not allowing a hit until the leadoff batter of the sixth inning. Miller finished the game with only four hits surrendered after 103 pitches. He left with two on and two out in the eighth. David Peterson entered the game, stranded both runners and proceeded to strike out four in the final 1.1 frames. Simon Mercedes (2-7) took the loss after conceding five runs on seven hits in five innings.
Lynchburg (50-54) broke through on the scoreboard with four runs on five hits in the third inning. Blake Brown began the stanza with a walk and advanced to third on a base hit by Levi Hyams. Daniel Carroll drove in the first run on a double to left. Eric Garcia knocked in Hyams with an RBI groundout to make it 2-0. Jose Martinez singled to plate Carroll, and Justin Bloxom capped off the rally with an RBI double to right field. Will Skinner singled in the frame but was stranded on base.
Leading 4-0 entering the fifth, Martinez decisively provided the final run of the game with a deep fly ball over the left field fence for his third home run of the season. The June free-agent signee finished the game 2-for-4 with two RBIs and two runs scored to raise his average to .354 with 16 RBIs and 19 runs in 32 games with the team.
Lynchburg will travel to Frederick for a three-game series versus the Keys, which opens with a 7pm contest Friday night. Lefty Blair Walters (1-0, 3.00) will take the mound against branden kline (6-4, 3.79). Erik Wilson will call the game live on 97.9 The Planet beginning with the Hillcats On-Deck Show presented by Amtrak Virginia at 6:40pm.