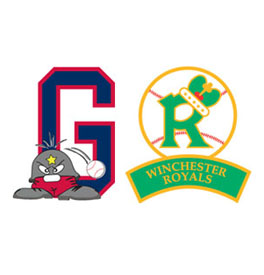 Waynesboro broke open a close game with a late flurry, including four runs in the ninth, to post an 11-4 win at Winchester on Tuesday night.
The Generals (12-13) got on the board in the first when Michael Brosseau scored from third on a wild pitch. After a Khalil Denson RBI single tied the score at 1 after one, Waynesboro went back up, 2-1, on a RBI single by Clayton Taylor.
The Royals (12-14) took a 3-2 lead with two runs in the bottom of the third, both coming across on a two-run double by Nathaniel Maggio.
Waynesboro took the lead for good in the top of the fourth, on two-RBI single by Taylor that made it 4-3 Generals.
It would stay that way until the seventh, when T.J. Marik hit a two-run homer, his first of the season, extending the lead to 6-3.
A Zachary Carter RBI single in the bottom of the seventh got the Royals back to 6-4.
Waynesboro added an insurance run in the eighth on another RBI single by Taylor, then put up a four-spot in the ninth, in a sloppy inning on the part of the Royals, who threw four wild pitches, committed an error and hit a Generals hitter, around a sacrifice fly RBI by Enderson Velasquez.
Dillon Cate (1-0, 2.25 ERA) got the win, giving up a run in three innings of relief, striking out three and walking three.
Brosseau had five hits in six at bats and scored four runs in a solid effort at the plate and on the basepaths for Waynesboro.
Taylor had three hits and three RBI for Waynesboro, which hosts Strasburg on Wednesday at 7 p.m.