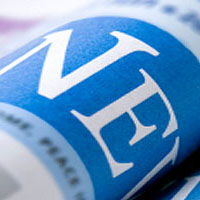 Join James River Writers and Literary Agent Paige Wheeler for the September Writing Show— How to Meet Your Public: Networking for Writers.
Networking, online and in person, is more important than ever in the publishing industry. What makes a good pitch, and can you launch it if you run into an agent in the bathroom? What if you are an introvert who really only feels comfortable with cats? Or an extrovert who inadvertently frightens people? Who are you online, and does it matter? Literary agent Paige Wheeler from Creative Media Agency Lit has the answers to these questions and will tell us the good, bad, and brilliant ways to behave ourselves in public and online. Whether you are just starting to write or are meeting an agent at the James River Writers Conference next month, this show will give you an edge.
Come early at 6:00 and have some snacks and show off your networking skills. Secret judges will be watching, and the best networker will have the opportunity to send an agent their first pages.
As the founder of Creative Media Agency, Inc., Paige Wheeler has artfully merged her creativity and business savvy to create an agency that is dedicated to maximizing author potential. Through all of her professional endeavors, Paige has ventured to support her clients and their unique voices in an unprecedented way. In 2006, Paige also became a founding partner of Folio Literary Management, LLC. She currently represents an active roster of national and international bestselling authors. Through CMA, she is now able to provide the ability to manage intellectual property rights of authors by selling both domestic and foreign rights, and co-agenting film and audio rights. For more information, check out the website: www.cmalit.com.
The session will be moderated by Julie Geen, who is a freelance writer for Style Weekly and wrote an award winning fitness column for Belle magazine despite her hatred for exercise. Her essays have been published in anthologies and a short story about zombies and high heels appeared in Richmond Macabre II. Currently, she is editing her first novel and teaching a fiction class. She also teaches children through Richmond Young Writers.www.juliegeen.com
The Writing Show, described as Inside the Actor's Studio meets the New York Timesbestseller list, happens live in Richmond the last Thursday of the month.The host is James River Writers, a nonprofit whose mission is to build community by connecting and inspiring writers and readers in central Virginia.
Date: September 25, 2014
The Broadberry, 2729 W. Broad St., Richmond
Ample parking available on street, across the street, and adjacent to the building
$10 in advance at jamesriverwriters.org, $12 at the door, $5 students