Governor Terry McAuliffe today announced the winners of Virginia's NSA Day of Cyber School Challenge.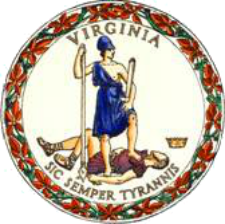 The Governor launched the challenge in October of 2016 and it concluded in March of this year. The Commonwealth leads the nation in the total number of students who participated, and out of the five winning schools, three hold top spots nationally.
"Virginia's national leadership in the 'NSA Day of Cyber' is proof that our schools and our educators are dedicated to making the Commonwealth a hub of cybersecurity excellence," said Governor McAuliffe. "I want to congratulate the top five schools for their hard work and all the students across the state that used this unique opportunity to explore cutting-edge careers and learn more about the skills that will lead to success in the new Virginia economy."
Since last October, over 110 schools and nearly 7,000 students have gained first-hand experience in cyber careers and explored the skills and tools used by NSA cyber professionals.
The seven schools in Virginia who have a quarter or more of students participating are:
Battlefield High School – 997 students (37 percent)
Mary Williams Elementary School – 542 students (55 percent)
Pocahontas Middle School – 540 students (57 percent)
Spotsylvania High School – 362 students (30 percent)
Heritage High School – 275 students (24 percent)
Hamilton Holmes Middle School – 128 students (24 percent)
Galax Middle School – 78 students (29 percent)
"Governor McAuliffe's 'NSA Day of Cyber' School Challenge inspired students and educators from across the Commonwealth to learn more about the careers of the future," said Secretary of Education Dietra Trent. "As we work to build an education system that is relevant to the 21st century, programs like the 'Day of Cyber' help us achieve this ambitious goal by providing our students with life-changing opportunities that didn't exist even 5 years ago."
"The Commonwealth currently has 36,000 open cyber positions. We must do everything we can to build a sustainable workforce pipeline capable of meeting industry needs now and into the future," said Secretary of Technology Karen Jackson. "The 'NSA Day of Cyber Challenge' was a great opportunity for the Commonwealth to provide a 'no risk' opportunity for students to explore cyber careers, test their cyber acumen, and hopefully be inspired to pursue a career in a cyber-related field."
"We applaud the leadership by Virginia's teachers with the 'NSA Day of Cyber School Challenge'," said LifeJourney CEO Rick Geritz. "As a result, thousands of their students have begun their journey in the fastest growing STEM career in the world. In addition, the parents of these students are better equipped with the knowledge and tools to help their sons and daughters excel in this new digital economy."
Student representatives and division leadership from the winning schools will be invited to a reception at the Governor's Mansion in Richmond, where they will be recognized for their accomplishments.
The "NSA Day of Cyber" is supported by LifeJourney USA.
About NSA Day of Cyber
The "NSA Day of Cyber", sponsored by the National Security Agency and powered by LifeJourney technology, is an online, self-guided career exploration and mentorship platform that enables students to test-drive cyber careers and live a day in the life of six leading NSA cyber professionals. Each student will receive a Cyber Resume and Certificate of Completion signed by the NSA.
About LifeJourney
LifeJourney™ is a mentor technology that enables students to test drive STEM careers. Students embark on their journey to explore, understand and experience their future, led by the nation's STEM leaders.