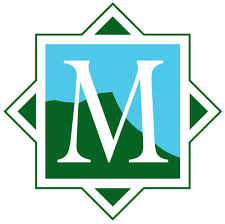 Massanutten Resort, a four season resort located outside of Harrisonburg, Va., in the Shenandoah Valley, announced the hiring of three executives.
"We are excited to welcome these extremely talented people to our management team," said Chief Operating Officer Steve Krohn. "I am confident they will further our commitment in providing remarkable experiences in a safe and fun environment. Everything we do goes back to that."
In December of 2014, Mak Koebig, Vice President, Great Eastern Resort Management, Inc. and General Manager of Massanutten Resort, retired after 19 years of service. Matthias Smith has been selected to fill those roles. Mr. Smith comes to the resort with substantial hotel and resort management experience. Prior to joining the Massanutten team, he served as General Manager of Keswick Hall in Charlottesville, VA and the Inn at Perry Cabin in St. Michaels, MD. Both properties were part of the Orient Express (now Belmond) hotel collection.  Earlier in his career, Matthias held several key management positions with the Four Seasons Hotels & Resorts in Maui, HI and Boston, MA.
Massanutten has also selected Mike Shiflet as Vice President, Peak Construction Company, Inc. and Corporate Physical Plant Director and Juan Rosique as Corporate Information Technology Director. These are both new positions.
Mike Shiflet holds multiple trade licenses and has been with the resort for almost 25 years serving as the Physical Plant Manager. Mr. Shiflet will manage all aspects of Massanutten's Physical Plant as well as supervise all new construction projects and provide input and guidance on further development of the property.
Juan Rosique joins Massanutten with more than 20 years of experience in the technology arena, specifically in the timeshare and hospitality industries. He began his career in the Caribbean and was the Corporate Director of IT for Club Melia by Melia Hotels International (Spain) providing services to more than 1,500 users across Europe, Mexico, Dominican Republic, Puerto Rico, Costa Rica, Panama and Orlando Florida. Mr. Rosique prior experience includes Regional IT Manager at Royal Holiday Club (Cancun, MX), IT Director at Cancun Sunset Club (Cancun, MX), and Latin America Director IT division at Allegro Vacation Club (Dominican Republic), Senior Developer at Systems Products International (Miami, FL) and Application Development Manager at Monarch Grand Vacations/Pacific Monarch Resorts (Laguna Hills, CA).
Mr. Rosique will lead strategic planning and alignment of the resort's technology infrastructure as well as oversee, supervise, and manage the day-to-day operations of the IT department at Massanutten.
Massanutten Resort Overview: Massanutten Resort is a 6,000-acre resort featuring over 2,400 condos in a variety of styles.  Massanutten is home to two recreation centers, an Indoor/Outdoor WaterPark, two golf courses, snow sports area, spa, horseback riding, fishing, three zip line experiences, an abundance of outdoor recreation options, and over 100 classes and activities.