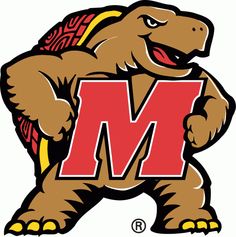 Maryland heads into its bye week with a new football coach about to take the reins. The school announced Sunday that it was firing Randy Edsall, whose Terps lost to #1 Ohio State, 49-28, on Saturday, for their third straight loss of 21 points or more.
Edsall, 22-33 in four-plus seasons at Maryland, is coming off back-to-back winning seasons, though they were of the 7-6 variety. His teams were 10-23 in conference play, including a 4-4 mark in 2014, the Terps' first year in the Big Ten.
Edsall was in the fifth year of a six-year, $10 million deal. He had signed a three-year extension in the summer, but just $500,000 of the $7.5 million extension was guaranteed.
"We appreciate Randy's tireless commitment to the University of Maryland," athletic director Kevin Anderson said in a statement on Sunday. "This was a difficult decision, but ultimately this is the best course of action for our football program moving forward."
Offensive coordinator Mike Locksley will serve as the interim head coach.
Anderson had hired Edsall to replace Ralph Friedgen after Friedgen was fired following a 2010 season in which he had led the Terps to a 9-4 record in 2010 and earned ACC Coach of the Year honors.
Edsall had come to Maryland from Connecticut, where his teams had gone 74-70 in 12 seasons.