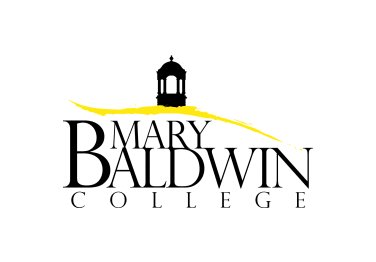 Calendar of events at Mary Baldwin College for Jan. 14-26.
Passing Strange: New Work by Adria Arch. Runs through January 30. Hunt Gallery, located in Hunt Dining Hall, 218 Hunt Drive, Staunton.
Open 9 a.m. to 5 p.m. Monday through Friday. Free and open to the public. For more information, call 540-887-7196. Read the press release at www.mbc.edu/news/2014/11/03/new-work-by-massachusetts-based-artist-at-hunt-gallery.
January 18

Slavery by Another Name: A screening of the 2012 PBS film. 7 p.m. Miller Chapel,110 N. Market Street, Staunton.
Part of the series "Lift Every Voice — Conversations About Race."
Directed by Sam Pollard, produced by Catherine Allan and Douglas Blackmon, written by Sheila Curran Bernard, the film is based on the 2009 Pulitzer Prize-winning book by Blackmon. Slavery by Another Name challenges one of our country's most cherished assumptions: the belief that slavery ended with Abraham Lincoln's Emancipation Proclamation of 1863. The documentary recounts how in the years following the Civil War, insidious new forms of forced labor emerged in the American South, keeping hundreds of thousands of African Americans in bondage, trapping them in a brutal system that would persist until the onset of World War II.
January 19
Martin Luther King Jr. Memorial Service. 7 p.m. Central United Methodist Church (at Lewis and Beverley Streets) Snow Date:January 26, 2015
The 24th Annual Community Event for Peace and Justice features the Al Hamilton Community Mass Choir, the Greater Things Dance Ministry, and Mary Baldwin College's Bella Voce Choir. Contributions encouraged to the Bessie Weller Helping Hands Fund (local elementary school food fund to supplement supplies and meals). Sponsored by the Staunton Chapter of the NAACP; MBC's Office of Inclusive Excellence; the Spencer Center for Civic and Global Engagement; and the MBC Dept. of Philosophy and Religious Studies.
January 25
Sunday Recital Series: Anne Wick, soprano. 3 p.m. Francis Auditorium in the Pearce Science Center, 227 East Frederick Street, Staunton. Featuring works of Berg, Derr, and Dvorak, along with musical theater selections.
Tickets are $5 for adults and $4 for students and senior citizens, MBC students free. Concerts are free to MBC students, faculty, and staff. For more information, visit
www.mbc.edu/arts/musicatmbc or call 540-887-7294.
January 26
Guns, Public Health, and Mental Illness, with Joshua Horwitz. 6 p.m. Francis Auditorium in the Pearce Science Center.
Josh Horwitz is the executive director of the Coalition to Stop Gun Violence. He is a graduate of the University of Michigan and received his law degree from George Washington University. He is a visiting scholar at the Johns Hopkins Bloomberg School of Public Health and co-authored a book, "Guns, Democracy, and the Insurrectionist Idea," that was published by the University of Michigan Press in 2009.