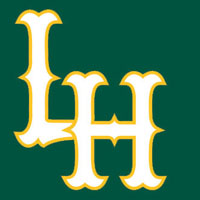 The first run of the game belonged to the Frederick Keys, but the final eight all crossed in favor of the
Lynchburg Hillcats
this afternoon as the 'Cats won their first day game of the season 8-1. Lynchburg's pitching was outstanding striking out 12, while holding the Keys scoreless after the first inning.
carolina league batting leader Glynn Davis led off the bottom of the first inning with a single. Brendan followed with another single that sent Davis to third base. Davis then scored as the throw from right fielder Will Skinner rolled threw the infield untouched. The Keys led 1-0.
Lynchburg tied the score in the third inning.
Tyler Tewell
doubled and eventually scored on a ground ball double play hit into by
Levi Hyams
. The 'Cats added two more runs in the fourth inning of reliever
Mark Blackmar
. The first three batter of the frame reached without a hit. It was Blackmar's first inning of and he sandwiched a hit batter between a pair of walks to
start
. Tewell came up with the bases loaded and hit a ground ball to shortstop. An out was recorded at second base as
Kevin Ahrens
scored from third base. Then as the Keys tried to turn the double play the throw got away from the first baseman, and Skinner scored as well. The Hilcats led 3-1.
Blackmar surrendered another run in the sixth inning, and stayed in the ball game to pitch the seventh. The 'Cats broke the game open with one out in the seventh as six straight batters reached base. Blackmar was relieved after allowing three singles and hitting a batter. All four of those runners would come in to score. Skinner contributed a two-run ground rule double, and Edison Sanchez singled home a run. The 'Cats led 8-1.
Jarett Mille
tossed four innings for the Hillcats, allowing just one run on four hits, but didn't factor into the decision as he didn't finish five innings. New arrival
Alex Wilson
entered to pitch the
fifth
and tossed two scoreless innings. Next up was Matt Chaffee, who struck out the side in the seventh and pitched a perfect eighth.
Nate Hyatt
finished the game allowing one hit in a blank ninth frame.
Wilson (1-0) earned the win in his Hillcats debut. The loss went to Blackmar (0-1) who allowed seven runs, six earned, in 3.1 innings.
The Hillcats and Keys continue their series tomorrow at 2pm. Starting for Lynchburg will be right-hander
Andrew Wasak
(0-0) against righty
branden kline
(1-1). The live radio broadcast will go on the air at 1:40pm.
Erik Wilson
will have the call on 97.9 The Planet and online at 
lynchburg-hillcats.com