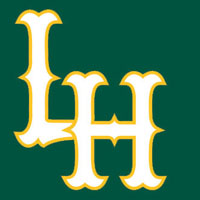 Lynchburg used three separate two-run frames, highlighted each time by an RBI double, to overcome a 2-0 deficit and secure a 6-2 victory over Carolina at Five County Stadium Wednesday night.
With the win, Lynchburg (31-33, 65-69) grabbed a one-game lead in the Northern Division Wild Card standings with five days remaining in the regular season.
Lynchburg did not register a hit through the first four frames but quickly changed the momentum in the fifth. Trailing 2-0, Jose Martinez and Blake Brown both walked. Johan Camargo hit an RBI double, and Yenier Bello singled to drive in Brown and knot the score, 2-2.
The Hillcats took the lead in the sixth after Sean Godfrey laid down a bunt single and Kevin Ahrens doubled down the left-field line for his 62nd RBI of the year. Tyler Tewell followed with an RBI single, and Lynchburg gained a 4-2 advantage.
Lynchburg's final two-run stanza came in the ninth. Camargo bunted his way on base and advanced on a sacrifice by Bello. Heads-up baserunning allowed him to score from second base on an infield single by Levi Hyams, as he noticed that no one was paying attention when he rounded third. Godfrey doubled into the left field corner to drive in Hyams from first, and the Hillcats claimed a 6-2 win.
Brady Feigl (3-2) earned the win in relief of Jarett Miller. The lefty recorded 11 outs while only facing 10 batters because he recorded a double play immediately upon entering the game. Feigl struck out three. Cole Sulser (4-13) suffered his league-leading 13th loss after giving up four runs in 4.2 innings out of the bullpen for Carolina. Miller went 4.1 innings in his start for Lynchburg and allowed two runs on six hits while walking a season-high four. Alex Wilson tossed a scoreless ninth in a non-save situation.
Carolina plated the first two runs of the contest, both by runners who reached via walk. Yandy Diaz came home on a base hit by Alex Monsalve in the first. Luigi Rodriguez scored on a single by Yhoxian Medina in the fourth.
Lynchburg and Carolina meet again Thursday night at 7 p.m. The HIllcats will pit lefty Blair Walters (5-1, 2.68) against D.J. Brown (3-7, 4.36). Kyle West will take the air on 97.9 The Planet with the Hillcats On-Deck Show presented by Amtrak Virginia at 6:40 p.m.