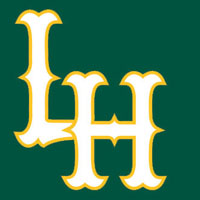 Edison Sanchez's line-drive single to center field drove home David Nick from third base to break a 1-1 tie in the ninth and give Lynchburg its sixth walk-off of the season in a 2-1 victory over Salem Friday night.
With two runners in scoring position and two outs, Sanchez ended the game with his 15th RBI of the year to improve Lynchburg to 31-31, while Salem remained below .500 after falling to 29-31. Nine of the Hillcats' 31 victories have come in the team's final at-bat.
Nick began the rally with a one-out double to right-center field. Eric Garcia dropped a single into left to advance Nick to third. Will Skinner hit a sharp ground ball to third base with the infield drawn in. Skinner was retired on the 5-3 putout, but Garcia moved to second base. On a 1-0 pitch, Sanchez lined a changeup into center to snap a four-game losing streak for the Hillcats.
Lynchburg improved to 16-17 at home, with six of their victories coming in the team's final at-bat. Ryan Kelly (1-1) earned the victory after two perfect innings out of the bullpen. Wes Parsons did not factor into the decision, but tossed seven strong innings. The right-handed starter struck out eight batters, missing his career high by one. Parsons' only run allowed was unearned. He held the Red Sox to three hits, one walk and one hit batter.
Luis Diaz was equally as strong for Salem but also received a no-decision after surrendering one run on six hits in seven innings. He struck out four and did not walk anyone. Kyle Kraus (2-2) took the loss after going 1.2 innings prior to giving up the decisive run.
Before the ninth inning, Lynchburg's only run came on a solo homer by Jose Peraza in the third. It marked the All-Star's first home run since May 15, 2013 when he was on the Low-A Rome roster. Peraza finished the game 1-for-3 to maintain his .328 batting average, which entered Friday as the third-best mark in the Carolina League.
Kyle Wren went 1-for-4 in the contest to extend his hitting streak to 10 games, making it the longest by a Hillcats player this season. Skinner, Sanchez and Joe Odom each enjoyed multi-hit games on Friday. Odom was a perfect 2-for-2 with a sacrifice bunt, while Skinner went 2-for-4 with a double.
Salem's lone run came in the second inning after Kevin Heller singled to begin the stanza. Heller stole second and advanced to third on a throwing error by Odom. One batter later, Mario Martinez hit a single to right to give the Red Sox an early 1-0 lead.
Lynchburg and Salem will meet again Saturday night at 6:05pm. It's a Fireworks Night presented by Central Virginia Imaging. Lucas Sims (5-3, 4.24) will take the mound against Pat Light (1-2, 4.74). Gates open at 5pm. Fans can listen to the game on 97.9 The Planet, beginning with the Hillcats On-Deck Show presented by Amtrak Virginia at 5:40pm.