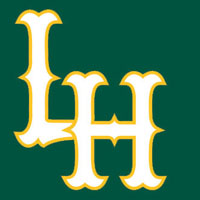 Looking to break a 1-1 tie in the fourth inning, Will Skinner skied a ball over the left field fence for his first home run since April 6 to send the Lynchburg Hillcats on their way to a 7-2 victory against Salem at Calvin Falwell Field Friday night.
Skinner's two-run homer gave Lynchburg (10-15) a 3-1 lead over the Red Sox (15-11) and prompted a barrage of offense by the Hillcats. Dan Carroll ripped a double later in the inning and scored on an RBI single by Daniel Castro to provide Lynchburg with a 4-1 advantage after four innings.
In the sixth inning, Carroll torched a first-pitch fastball deep beyond the left field fence to push the Hillcats lead to 6-1. Edison Sanchez scored on Carroll's first home run in Lynchburg, giving Carroll four RBIs in his first two games with his new squad. Castro followed with a single, and Jose Peraza doubled to drive him in and extend the margin to 7-1 after six frames.
Lucas Sims (2-3) earned his first victory since April 9 with six strong innings, holding the top-scoring offense in the carolina league to one run on four hits while striking out four. William Cuevas (1-4) allowed the decisive home run in the fourth inning and took the loss after surrendering four runs on seven hits in 4.0 innings. Nate Hyatt conceeded the only other Red Sox run, an unearned run in the eighth as part of two innings out of the bullpen, and newcomer Ronan Pacheco pitched a scoreless ninth.
The victory for the Hillcats snapped two different nine-game losing streaks. Lynchburg had not only lost nine consecutive entering tonight's contest after sporting a 9-6 record two weeks ago, but the Hillcats had also dropped nine in a row against Salem dating back to last season.
Salem struck first in the contest by plating a run in the second inning. Mario Martinez lined a double over the head of centerfielder Kyle Wren to knock in Reed Gragnani from first base.
Lynchburg responded in the third inning with a leadoff single by Skinner, who scored later on a base hit by Peraza. Peraza raised his average to .346 with a 2-for-5 day at the plate, and he added his 13th stolen base to pull within one of Wren for the carolina league lead.
Lynchburg and Salem will meet for the sixth time in 11 days when they square off at City Stadium at 6:05 pm. Gates will open at 5pm for Kentucky Derby Night. Fans wearing a bow tie, fancy hat or seersucker will receive a $5 ticket. There will also be a postgame fireworks show presented by Virginia Lottery. Lay Batista (0-0, –) will make his debut for the Hillcats when he takes the mound. Salem has not announced its starter yet.