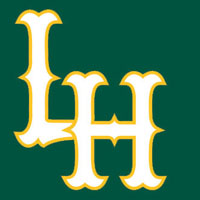 The Lynchburg Hillcats are proud to announce they have signed a four-year Player Development Contract with the Cleveland Indians. The Hillcats will serve as Cleveland's Advanced-A affiliate through the 2018 season.
"We're excited and happy to be affiliated with the Cleveland Indians" said Lynchburg Hillcats General Manager Paul Sunwall.  "We think they are a great fit for the City of Lynchburg and for the Hillcats.  With 28 years in the Carolina League, and 24 in Kinston, we're looking forward to starting this relationship."
Three of Cleveland's affiliates reached the postseason this year, with the Triple-A Columbus Clippers finishing in first place in their division in the International League, while the Double-A Akron RubberDucks and Single-A Lake County Captains each earned Wild Card spots. The Captains went all the way to the Championship round before losing to Kane County.
The Hillcats were affiliated with the Atlanta Braves from 2011-2014. During that time, the Hillcats made the playoffs three times and won the Carolina League Championship in 2012. This past season, the Hillcats had an overall record of 68-71 and clinched the Northern Division Wild Card. Prior to the Braves, the Pittsburgh Pirates were Lynchburg's parent club for 15 seasons from 1999-2009, followed by the cincinnati reds in 2010 as they fulfilled the final year of a two-year agreement with the Pittsburgh Pirates.
A press conference will be held later this month at Lynchburg City Stadium to discuss the recently-signed agreement. The date, time and details are to be determined.
The 2015 season kicks off on Thursday, April 9th with the Home Opener slated for Thursday, April 16th. Single game and book tickets will go on sale March 1st while season tickets may be purchased now by calling 434-528-1144 or by stopping by the Front Office anytime Monday-Friday 9am-5pm.