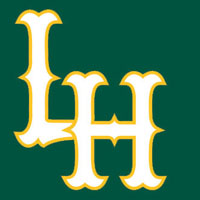 For the second time this season the Lynchburg Hillcats beat the frederick keys in extra innings. Tonight it took 12 frames, and the final score favored the Hillcats 5-4 after Kyle Wren drove in Daniel Castro with a sacrifice fly. It was the longest game, innings-wise, in the carolina league this season.
The Hillcats' (7-4) offense was quiet early, unable to score until the sixth inning. The Keys (3-8) jumped out ahead with the help of two long balls. Winston Sawyer belted a solo shot out to left field in the second inning, and Brendan Webb went deep to right in third for a two-run blast. Both home runs were hit off Hillcats starter Lucas Sims.
Sims only allowed three hits over six innings in the game, but he paid for two of them. He gave up three runs and struck out four on the night, completing his first quality start of the season.
Trailing 3-0, the Hillcats tied the game in the sixth. Keys starter Parker Bridwell held the 'Cats scoreless through five, but Edison Sanchez and Tyler Tewell delivered back-to-back two-out RBI singles. Tewell drove in a pair with his knock, and the game was even 3-3.
Kevin Ahrens put Lynchburg on top in the eighth with his first home run of the season, a solo shot to left. The Keys responded immediately, however. Michael Burgess singled home Jason Esposito tying the score 4-4 in the bottom of the eighth. The run-producing hit knocked reliever Matt Chaffee out of the game after 1.1 innings. Brandon Cunniff entered and stranded two inherited base runners.
Cunniff pitched through the 10th for a season-high 2.2 innings. Nate Hyatt then pitched the 11th scoreless, setting up Wren's go-ahead RBI in the 12th.
Hyatt (2-0) finished the game with a blank 12th inning. The loss went to Matt Hobgood (0-1).
The Hillcats went 5-2 on their first road trip of the season, and now return home for a seven-game home stand. Tuesday night begins the home swing with a 6:05pm first pitch. Right-hander Mauricio Cabrera (0-0) will start against righty Yender Caramo (0-1) for the Blue Rocks. Gates will open at 5pm, but for those who can't make it to the ball park, the Hillcats On-Deck Show presented by Amtrak Virginia will go on the air at 5:40pm. Erik Wilson and Kyle West have the call on 97.9 The Planet.