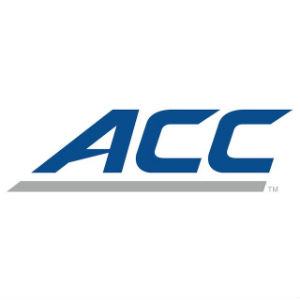 Louisville sophomore guard Terry Rozier has been named the Atlantic Coast Conference Basketball Player of the Week, while Duke freshman center Jahlil Okafor was selected the ACC Rookie of the Week for the fourth time this season in a vote by a select media panel.
Rozier scored a career-high 32 points at Western Kentucky in the Cardinals' only game of the week, adding five rebounds and three steals in the Cardinals' 76-67 win over the Hilltoppers.  The Youngstown, Ohio, native scored 26 of his points in the second half, including 17 straight Louisville points over one 8 ½- minute stretch.
Over his last three games, Rozier has averaged 25.7 points, 5.5 rebounds and shot 50 percent from the field (25-of-50) with seven total steals.  He leads the Cardinals in scoring, averaging 16.8 points per game.
Okafor averaged 18.5 points, 14.0 rebounds (6.5 offensive rebounds), 1.5 assists and 1.5 blocks per game in wins over Elon and Connecticut. The Chicago native became the third freshman in ACC history to record a 20-20 game when he finished with 25 points and 20 rebounds against the Phoenix. He was 10-of-14 from the field, while adding three blocks and two steals in the win. Okafor set a Duke freshman record with 20 rebounds, including 10 offensive rebounds (matching a Duke freshman record). His 20-20 game was just the sixth by a freshman in the last 10 seasons. Okafor capped off the week with 12 points, eight rebounds and two assists while facing constant double teams in a neutral site win over reigning NCAA champs Connecticut. He was 3-of-5 from the field and held Huskies' big man Amida Brimah, who was coming off a 40-point games, scoreless.
Okafor has scored in double figures in all 10 games for Duke and has helped the Blue Devils to 10 consecutive double digit wins to open the season for the first time in school history.