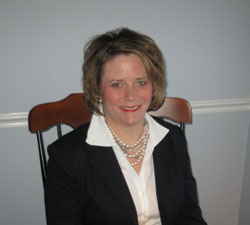 Another election cycle is now completed. The voices of the people who voted have been heard. It is now time to move forward.
I would like to express my sincere appreciation and gratitude to all who have supported my candidacy. I also would like to thank the News-Virginian, Staunton News-Leader and Virginia Police Benevolent Association for having confidence in me through the endorsement process. 
To Messrs. Lucente, Allen and Williams, a heartfelt congratulations on your victories. Congratulations to Dr. Ferguson, Ms. Jones and Mr. Norcross for their willingness to serve on our School Board. Public service is a privilege. Everyone who gives of their time to do so should be commended.
I have been very privileged to serve both the School Board and City Council. I take away from these experiences a vast knowledge of the complexities of running our city and the how difficult all decisions are. It is my hope that these individuals serving our city be held in the highest esteem and given your trust and confidence moving forward.
We have tremendous opportunities in Waynesboro. Our city is positioned to bring much needed business and industry to the area that will produce higher paying jobs for our citizens. Our tourism efforts are paying dividends to the city and our tax base. There are so many who contribute to the welfare of our city that I wish to acknowledge and thank.
Moving forward it is my hope that the School Board and City Council can mend their relationship for the benefit of our children and teachers. It is my hope that this community will stand together behind both elected bodies to encourage good governance and growth. It can be done.
In closing, I thank the citizens for all of the opportunities I have had to serve, both in elected capacities and on the various boards I continue to serve on today. I strongly encourage everyone to get engaged and participate in moving our city forward.
Let's stand together and support our elected officials in the days ahead!
Letter from Lorie M. Smith