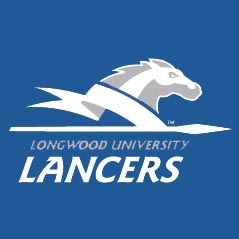 Longwood held a lead for nearly 74 minutes, but a late goal by UNC Greensboro forward Dustin Gamradt led to a 2-2 double overtime draw Saturday afternoon at the Athletics Complex.
Gamradt's goal was the latter of two second-half goals by the Spartans (0-4-1), who responded to a first-half offensive onslaught by Longwood with a second-half attack of their own. Longwood blasted eight shots on the Spartan goal through the first 45 minutes and got a pair of goals from junior Mike Durr and sophomore Vaughn Fowler, but UNC Greensboro turned the tables and outshot Longwood 9-4 in the second half.
UNC Greensboro scored first on a penalty kick in the 54th minute and again on Gamradt's shot across the net in the 74th minute.
"We got out to a good lead and played some of our best soccer of the season, in my opinion," Longwood head coach Jon Atkinson said. "Our movement up top was threatening and giving UNCG a lot of problems. We talked about having to ride out some response from UNCG, and to give them credit they didn't disappoint. They did well to break up our rhythm, which we didn't deal with effectively."
Longwood jumped out to an early lead when Fowler scored unassisted in the 18th minute. It was the first career goal for the sophomore defender and was followed less than three minutes later with another score from junior Mike Durr. Durr, who has occupied Longwood's back line through the majority of his career, took on a new role against the Spartans, stepping to the front line and scoring his third career goal in the process.
Longwood goalkeeper Carlos Canas and the Lancers held the advantage until 73:40 when a UNC Greensboro throw-in opened up Gamradt to provide his late-game heroics. Gamradt camped out in the box while Corey Croegaert and Justin Jones worked the ball inside off the entry pass, eventually feeding it to Gamradt who sent the equalizer across the goal from left to right.
Following the goal, Canas and the Lancer defense locked down and weathered UNC Greensboro's final two shots in regulation, both saves by Canas. The Spartans would go on to take three more shots in the first overtime period, but one was off target, another blocked and the last saved by Canas.
The second overtime ticked away without a single shot.
"A tie is still credible against good opposition, but we could have been better," Atkinson said. "We have shown we have good footballers on our team and just need to find ways to ride momentum shifts to be effective for a full 90 minutes."
Longwood will get another chance to work on that consistency this Tuesday in a road game at Old Dominion in Norfolk, Va. That will be the first of two straight road games for the Lancers, who then head to Navy for a Sept. 23 showdown in Annapolis, Md.