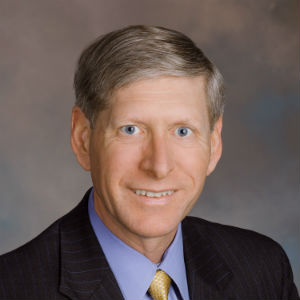 I would like to thank the voters of the 25th District for my re-election to the House of Delegates. Without each one of you this would not have been possible. I would also like to extend my gratitude to my wife, Angie, and my son, Roth, for their patience and support during my tenure as I have traveled the district and spent many nights away from home.
It is truly an honor to serve in the House of Delegates and I am humbled to have the confidence of the voters in the 25th District in Albemarle, Augusta and Rockingham Counties. I have had the privilege to serve since 1996 and it is an honor to be allowed to serve again for the next two years. As I traveled throughout the 25th District during this campaign, I was once again reminded of how fortunate we are to live in such a magnificent section of the Commonwealth.
It has always been my goal to work to uphold the ideals and values of the Shenandoah Valley and Piedmont Regions of Virginia. There is much more that I would like to accomplish in Richmond. Thanks to you all I will be able to work tirelessly over the next two years to continue to improve our economy and keep Virginia a great place to live, work, and raise a family.
As I always, I'll rely on your input as we make the tough decisions in the General Assembly. I encourage you to contact me, or my Legislative Director, Judy Wyatt, at (540) 255-5355 or by email at [email protected], should you have a problem with a state agency or an issue involving state government or simply to voice your opinion. I also encourage you to visit our website,www.stevelandes.com. Thank you again, and remember, you've got a friend in Richmond.
– Letter from Steve Landes, 25th House District State Delegate