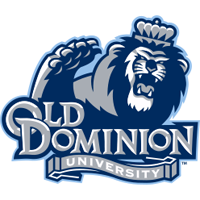 Ricky Segers kicked a 25-yard field goal with no time left, as ODU pulled out a 45-42 victory at Rice in the Monarchs' first Conference USA game in school history.
Taylor Heinicke hit Zach Pascal for a 45-yard pass down the left sideline on the final drive to out ODU down to the Rice 15, and following a Gerard Johnson run Segers kicked the game-winner.
With ODU leading 42-35, Rice drove 80-yards to tie the score with a seven-yard run by Darik Dillard.
The Monarchs pulled out to a 35-14 lead early in the third quarter as Heinicke connected for an 18-yard touchdown with Zach Pascal.
Rice closed the game with a Driphus Jackson to Luke Turner touchdown pass and again at 35-28 as Dillard rushed for a four-yard score.
ODU pushed the lead back to 42-28 with a four-yard toss from Heinicke to Antonio Vaughan, but Dillard carried in from two-yards out to cut the score to 42-35.  Rice followed that up with Dillard's third TD to set up the final ODU drive.
Heinicke passed for 430 yards and five touchdowns to lead the Monarchs while Pascal had six catches for 111 yards.
The win is ODU's third against an FBS team and the Monarchs start out 1-0 in Conference USA.
ODU got on the board first as Heinicke capped a seven play, 75-yard drive with a five-yard touchdown run, his first touchdown run of the year.
The Owls tied the score on their first possession as Driphus Jackson hit Zach Wright for a 31-yard touchdown pass.
The Monarchs came right back to retake the lead with an eight play, 75-yard drive as Heinicke connected with Melvin Vaughn for a 22-yard touchdown pass.
Rice tied the score at 14 with a 12 play, 86-yard drive with a one-yard run from Luke Turner.
Old Dominion came back after a nice stop from the defense, and drove 94-yards in seven plays as Heinicke hit Antonio Vaughan for a 45-yard touchdown pass on 4th and 8 to give ODU a 21-14 lead.
Heinicke tossed his third touchdown pass of the first half with 22 seconds left on a 44-yard strike to Nick England to put the Monarchs up 28-14.
Heinicke finished 27-of-43 for 430 yards and five scores and also rushed for 36-yards and a touchdown.
David Washington had five catches for 99-yards while Vaughan had five catches for 76-yards and two touchdowns.
Notes: Heinicke's rushing TD was the 21st of his career … Justice Davila became the 11th true freshman to play for ODU this season … Darius Garcia joined Vincent Lowe and Christian Byrum as the three true freshman to start for the Monarchs … David Washington had three receptions for 51-yards in the first quarter, as the 51 receiving yards surpassed his career-high … Nick England's TD was his first as an ODU player … Melvin Vaughn scored his first career touchdown for ODU as well … Heinicke passed for four or more TD's for the 12th time in his career and passed for 300 yards for the 22nd time.