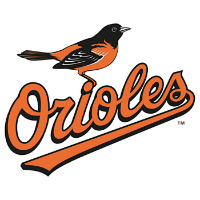 Ubaldo Jimenez was that Ubaldo Jimenez again. That's not good news for the Baltimore Orioles.
Jimenez (5-9, 7.38 ERA, 1.97 WHIP) gave up five runs on five hits in an inning and a third in a 9-5 loss to the L.A. Angels on Friday night.
Mike Wright took up the slack, perhaps saving the bullpen for the weekend, going four and two-thirds innings out of the pen.
But the O's (49-36) were never in this one, despite a first-inning homer by Adam Jones (.262/.307/.455, 17 HR, 53 RBI).
Mark Trumbo (.287/.338/.578, 27 HR, 67 RBI) hit a meaningless two-run homer with two outs in the ninth.