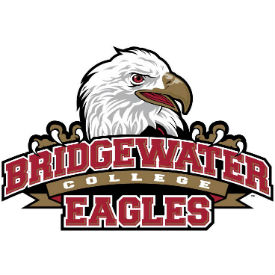 For the first time in nearly a quarter-century, Bridgewater College will have a new head softball coach. Following a nationwide search, Bridgewater College Director of Athletics Curt Kendall has announced the hiring of Kim McCall as the Eagles' new head softball coach.
"It was important for us in the hiring process to hire a coach who was familiar with Bridgewater softball, but also someone who is familiar with the Old Dominion Athletic Conference (ODAC) and the region, and Kim is all of that and more," said Kendall. "Kim was a fantastic player at Methodist and was a vital component in the success in recent years at Lynchburg and we're excited to have Kim take over a program that has been successful at a high level over the years."
McCall takes the reins from longtime head coach Donnie Fulk, who announced in September that he would be retiring at the conclusion of the 2014 season after 23 years at the helm of the program. A former player at Methodist College, McCall comes to Bridgewater following a stint as an assistant softball coach at the University of Missouri-St. Louis. During her time with the Tritons, McCall assisted with recruiting, opponent scouting and the organization of practices.
Prior to her time at Missouri-St. Louis, McCall served as the head coach at St. Louis Community College-Meramec, where she turned the program into a winning team. McCall also served as the assistant department chair in the physical education department at St. Louis Community College-Meramec. During her time with the Archers, McCall helped lead the squad to a second-place finish in the region and placed two players on the all-region squad.
"I'm exceptionally excited about the opportunity to coach at Bridgewater College," said McCall. "I'm quite familiar with the ODAC and how competitive the conference is, and that will bring out the best in me as a coach. It's truly exciting to be a part of a program as successful as Bridgewater's program has been."
Before taking over at SLCC-Meramec, McCall was an assistant to Dawn Simmons at ODAC rival Lynchburg College. McCall served as the graduate assistant softball coach from 2006-2008. As an assistant, McCall helped with all aspects of the program including recruiting, conditioning, offense and defense, and scouting. She was able to work with a program that garnered two ODAC tournament championships, two NCAA Division III Regional Appearances, one NCAA Division III Regional Tournament Championship, and one NCAA Division III College World Series appearance.
During her college career, Coach McCall received All-Conference honors, All-Tournament team honors, All-Region honors, Offensive Player of the Year, and Rookie of the Year. This past season, McCall was named to the USA South's 50th Anniversary softball team, which recognized the top softball players in conference history.
"I would like to thank Executive Vice President Roy Ferguson, Director of Athletics Curt Kendall, Associate Director of Athletics Jean Willi and the rest of the search committee for the opportunity to become a part of the Bridgewater family. I look forward to meeting the team, getting to know each student-athlete and continuing the tradition of Bridgewater College softball," commented McCall.
McCall received her master's in Curriculum and Instruction in 2008 from Lynchburg College and earned her bachelor's in athletic training from Methodist in 2005.