Wisconsin Gov. Scott Walker, Florida Sen. Marco Rubio and former Texas Congressman Ron Paul will join Republican nominee Ken Cuccinelli on the Virginia governor campaign trail in the final days heading into the Nov. 5 election.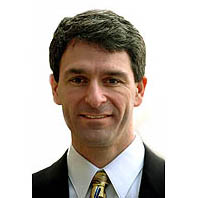 Walker will appear with Cuccinelli at events on Saturday in Spotsylvania and Woodbridge. Rubio will stump for Cuccinelli on Monday in Warrenton and Culpeper. Paul pulls the late shift Monday night at an event in Richmond.
Democratic nominee Terry McAuliffe has some star power from his party on his side. McAuliffe is campaigning with President Barack Obama on Sunday and Vice President Joe Biden on Monday. McAuliffe just finished a brief campaign swing with former President Bill Clinton earlier this week.