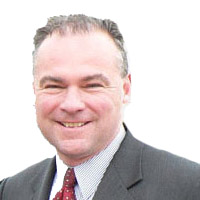 Today, U.S. Senators Tim Kaine, Chairman of the Senate Foreign Relations Subcommittee on Near Eastern and South and Central Asian Affairs, and member of the Senate Armed Services Committee, and Angus King, a member of the Senate Armed Services and Intelligence Committees, wrapped a four-day visit to india that included stops in New Delhi and mumbai.
In New Delhi, the senators met with senior Indian defense and foreign affairs officials, including National Security Advisor Ajit Doval, Members of Parliament and leading strategic commentators. They discussed the success of Prime Minister Narendra Modi's recent visit to the United States and ways to continue to advance the relationship, including increased economic cooperation and closer defense ties. The senators also visited a USAID project site that supports improved sanitation efforts in New Delhi.
In Mumbai, highlighting robust U.S.-india economic ties, the senators met with leading Indian and American business leaders as well as visited the Mazagon Docks, a publicly-owned shipyard, to discuss the Indian shipbuilding industry and ways the U.S. and india can further collaborate. The senators also paid their respects to victims of the 26/11 terrorist attack and visited Mani Bhavan, a home to Mahatma Gandhi whenever he was in mumbai that is now a museum.
In July, Kaine chaired a hearing in his subcommittee on re-energizing the U.S.-india strategic partnership, focusing on the Obama Administration's agenda for engaging the new government and deepening cooperation across the many pillars of the relationship, including defense, economic and people-to-people ties. Kaine also joined fellow U.S. Senators Mark Warner of Virginia, John Cornyn of Texas and James Risch of Idaho to introduce a resolution on the importance of the U.S.-india strategic partnership.