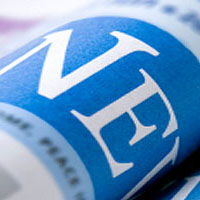 James River Writers is pleased to announce that Denise Golinowski is the 2014 winner of the Emyl Jenkins Award. The award honors the memory of the late Emyl Jenkins, passionate writing advocate and much-missed JRW member, by acknowledging those in Virginia who best represent her love of connecting and encouraging all writers.
Denise is a founding member of the RichWriters critique group and has been an active member of James River Writers and Virginia Romance Writers over the years. Additionally, she runs her own blog and contributes to a blog for local romance writers called Tea and Strumpets. In these capacities, she has earned a reputation for providing thoughtful and constructive criticism and support in a manner that improves her colleagues' writing and is encouraging toward other writers.
In addition to volunteering to serve as hostess for James River Writers' Writing Show and Writers Wednesdays, Denise has served as a first-round judge for James River Writers' Best Unpublished Novel Contest. Denise is an enthusiastic supporter of events like the Hanover Book Festival and the Festival of the Book in Charlottesville.
The award's judges–current and former JRW board members–saw a clear reflection of Jenkins in Denise's enthusiastic and selfless efforts to help writers and to build a strong, encouraging writing community.
Denise Golinowski will receive her award at JRW's annual writers conference on Sunday, October 19. Tickets to the event and more information on the conference may be found through the James River Writers website at www.jamesriverwriters.org.