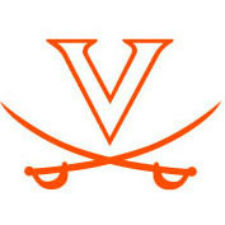 Virginia women's soccer assistant Jaime Frias has been named an assistant coach with the U.S. U-20 Women's National Team. He will serve on head coach Michelle French's staff through the FIFA U-20 Women's world cup in August.
Frias, who is entering his fifth year on the Virginia staff, will be traveling to his second FIFA U-20 Women's world cup. He served as a scout and performance analyst for the U-20 WNT in 2012 as the Americans won the championship in Japan.
"It is an honor to work alongside such a talented group of players and coaches," said Frias. "This team is extremely motivated and is working hard to come together on and off the field. We look forward to the world cup and all the competitive matches we have in front of us."
The 2014 FIFA U-20 Women's world cup will be held August 5-24 in Canada, with games scheduled in Edmonton, Moncton, Montreal and Toronto. The Americans were drawn into Group B with Brazil, china and Germany.
The US U-20 WNT will play a pair of friendlies this month at France in preparation of the tournament. The roster for that trip includes one Cavalier, rising junior forward Makenzy Doniak (Chino Hills, Calif.). The Americans will play the French U-20 Team June 10 in Plabennec and June 13 in Plougastel.
"Everyone involved with our program is extremely excited about this opportunity for Jaime," said Virginia head coach Steve Swanson. "We support him fully and wish him and the team the very best in the upcoming world cup in Canada."