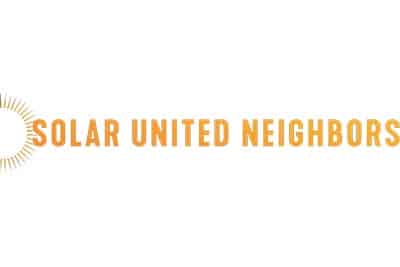 With the passage of the Inflation Reduction Act, it's never been easier to go solar.
The Ready, Set, Solar! program is a one-of-a-kind resource for consumers provided by the Harrisonburg-based nonprofit group Solar United Neighbors designed to empower residents or businesses with guidance and tools to help them go solar on their own.
The Ready, Set, Solar! program is complemented by the recent passage of the historic Inflation Reduction Act in Congress, provides historic levels of financial assistance, tax credits and savings to families and businesses going solar.
SUN and program partner 50 by 25 Harrisonburg are holding a free virtual session to educate Shenandoah Valley residents about solar and its benefits.
The information session will be offered on Friday, Sept. 16 from noon to 1:15 p.m.
"As energy prices continue to increase, Solar United Neighbors understands the financial pressure consumers face and the burden utility bills are having on Virginians," said Aaron Sutch, Atlantic Southeast Regional Director for Solar United Neighbors. "The Ready, Set, Solar! program empowers energy consumers in Shenandoah Valley to take control of their energy bills by going solar.
"Our goal is to educate and help consumers to make the most informed decision when purchasing solar panels, electric vehicle chargers and/or battery storage systems."
The Ready, Set, Solar! program utilizes an eight-week, comprehensive curriculum that includes multifaceted educational resources and group activities. Participants will receive a free roof review and informational materials covering the basics of solar, technology, financing and incentives, solar policies, installer proposals and selection process, installation expectations and follow-up resources on being a solar owner. Members also receive active support from a network of peers, including current solar homeowners, SUN staff and volunteers.
"Solar has been on my laundry list for a long time. Without the assistance of Solar United Neighbors, I don't think I would have ever pursued it," said Melody Tennant, a resident of Rockbridge Baths and program participant.
SUN launched the organization's first Ready, Set, Solar! program in Shenandoah Valley in May 2022. The ongoing program is open to central Shenandoah Valley residents and businesses.
To register for the virtual information session on Friday, click here.
More information on the program is available at solarunitedneighbors.org/readysetsolarva.
Since 2014, Solar United Neighbors of Virginia has helped 1,176 homes and businesses to install and access solar panels, representing 9.3 thousand kW of solar power, $25.3 million in local solar spending, and more than 190 million pounds of lifetime carbon offsets.
Solar United Neighbors is a nonprofit organization that works in Virginia and nationwide to represent the needs and interests of solar owners and supporters.